As summer winds to a close, it's time to look toward a new school year. Diving back into academia isn't all fresh school supplies and class schedules – it's also important to dust the cobwebs off what you learned the previous year so you can hit the ground running. Instead of pulling out old flashcards, here are some of the best games available with a Ubisoft+ subscription to help get you ready to go back to school in a fun and immersive way.
Assassin's Creed Discovery Tour
Immerse yourself in ancient Egypt, Greece, and the Viking Era with the Assassin's Creed Discovery Tour series. These games allow you to dive into history, learning more about these impressive cultures by freely exploring cities and experiencing daily life in each area, free of conflict. Developers worked with historians, professors, and other experts to create an immersive experience that lets you learn about important topics related to those eras, including their art, architecture, philosophy, politics, and religion. For educators, Discovery Tour also offers curriculum guides, allowing you to incorporate these history games into your classroom with ease.
Want to learn more about the Industrial Revolution and the 19th century? Anno 1800 drops you right in the middle of all the action. The city-building strategy game challenges you to build and expand a thriving empire, using all the tools and technological innovations the 1800s have to offer. To succeed, you'll need to carefully manage your finances, plan your city's layout for maximum efficiency, and meet the wants and needs of your tenants. For some added fun, you can also set out on expeditions to expand your (fictitious) empire and gather new resources, or establish a thriving trade route that puts your opponents out of business. However you choose to play, Anno 1800 is a hands-on civics lesson, giving insight into a dynamic period inspired by history.
A franchise with seven titles released over the course of 30 years, The Settlers immerses you into a setting inspired by history, allowing you to build your own empire through city-building gameplay. You'll need to keep your wits about you as you build a settlement from nothing, growing a thriving economy and strong military presence to ensure the survival of you and your citizens. Each franchise installment takes place in a different historical era, ranging from medieval times to the Roman Empire, offering unique insights on the different needs of each. All seven games in The Settlers franchise are available with a Ubisoft+ subscription.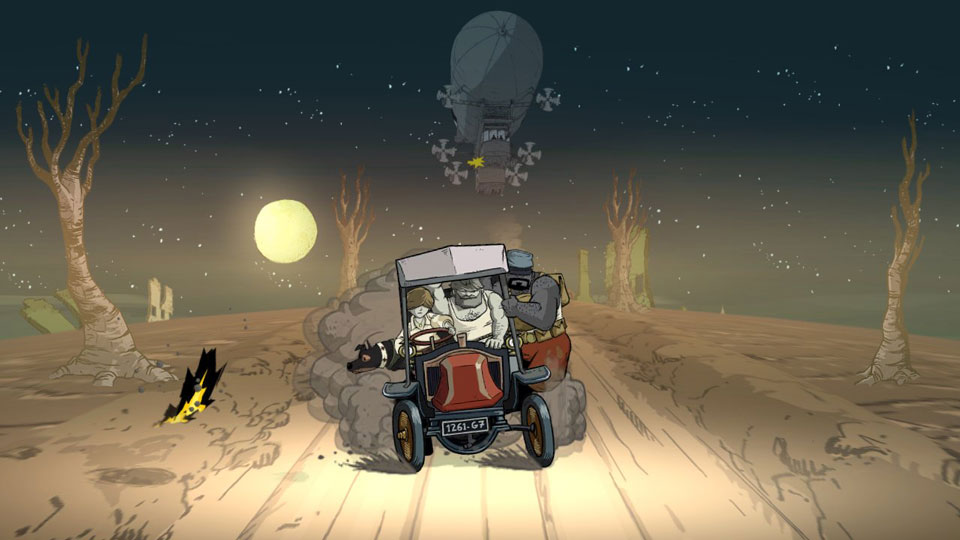 Created to commemorate World War I's 100th anniversary, Valiant Hearts: The Great War uses four interwoven stories to tell a deeply moving tale of destiny and immerse players in a brutal time in history. The game will put you in some of the most important battles from the war, like the Battle of the Somme, the Nivelle Offensive, or the Battle of the Marne, and visit famous locations like Reims or Montfaucon. Collectible items throughout each level also contain facts about the war. To ensure the game's accuracy, developers researched first-hand accounts of the war, including letters from soldiers, and visited some of the remaining trenches in France.
Rabbids Coding is a free educational game that teaches you the basics of coding and programming logic. Rabbids have invaded a space station, and it's up to you to drag and drop commands, similar to writing lines of code that will direct them to the washing machine that will portal them back home. Though you can use as many lines of code as you need to get the job done, your goal is to complete your task using as few instructions as possible. As you progress through Rabbids Coding, the game introduces more complex concepts, like loops, algorithms, conditions, and optimizations. Learn at your own pace, and get those Rabbids home! Though it's technically not part of Ubisoft+, you can play Rabbids Coding today for free on PC and mobile devices.
For even more learning opportunities, stay tuned to Ubisoft News.