Anno 2205: Orbit – Anno's second major DLC release – is now available, along with a free update for all Anno 2205 players. In Anno 2205: Orbit, players will leave the confines of the planet and head towards space, where they will be tasked with building and maintaining a modular space station. Before getting there, they'll have to train and prepare their citizens on the planet below for life amongst the stars by placing Orbital Institutes in their cities, as well as Arctic and Moon sectors. Doing so creates three types of astronauts – biologist, physicist, and engineer – that represent different facets of the space station.
Upon entering orbit for the first time, players will have access to the space station's main module. From there, they can unlock up to 12 different module types to build, customize, and optimize their station. As the station grows, players can earn additional Expertise, which can then be used to unlock new bonus effects for other regions via the Nexus.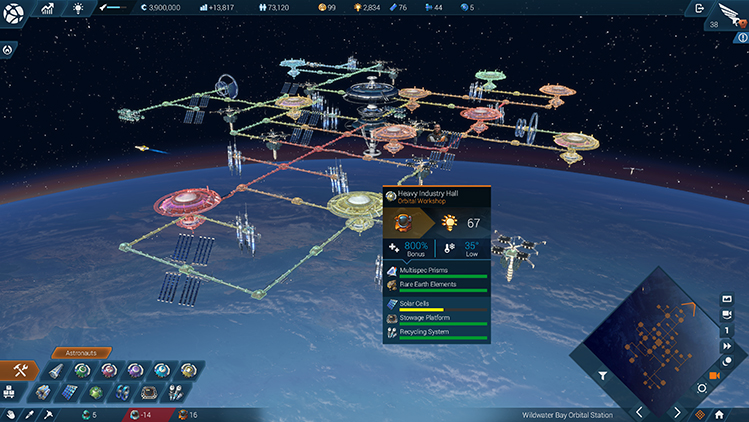 Even if you don't own an Anno 2205 Season Pass, the patch arriving alongside the Orbit DLC will have some new features, including Steam achievements and time-limited summer events with new ornaments.