Our next free update - The Crew® 2 Season 2 Episode 1: The Agency - will be available to all The Crew® 2 players on March 17, including on Xbox Series X|S and PlayStation®5.
It includes a brand new stunt game mode, vehicles, and our latest Motorpass instalment. As ever, we'll continue to roll fresh live content out to the game on a regular basis thereafter – vehicle drops, LIVE Summits, vanity items, and more!
The teams have also implemented a number of tweaks and corrections, including to vehicle levelling speed. You can read about this balancing act in our dedicated Performance Parts Improvements article, and get the full list of fixes in our 1.9.0 Patch Notes.
NEW STUNT GAME MODE
For Season 2 Episode 1, Motorflix is filming their latest series! In this high-octane action flick, you play a member of secretive international spy organization – The Agency.
You will need to reach designated locations in our new PvE game mode before the timer runs out, all while putting on a show and performing stunts to reach the points objective.
There are two main ways to score points: by performing stunts (jumps, near misses, drifting, wheelies… all the stunts you're used to from freedrive), and by smashing crates. There is no points bonus for finishing quickly, so it's down to you to explore each event and find the best possible paths to score highly – while still giving yourself enough time to reach the finish line!
Should you need reinforcements, all events can be completed in a Crew – but the points objective will increase accordingly based on the size of your group. Some stunts, such as slipstream and formation driving, can only be performed in a Crew.
You'll be able to discover 5 new PvE stunt events right at launch, on March 17. We will then release "Take Two" events every 2 weeks thereafter, in which you can replay the stunt events with new disciplines.
The day 1 events are:
You can access the events via a dedicated tab in the Activities menu, via the game map, or directly in the SR and MX categories. Please note that you can use any SR and MX vehicle to play them.
NEW VEHICLES & VANITY ITEMS
We're thrilled to announce that cabriolets are finally coming to The Crew® 2!
To kick things off, the Porsche 911 Speedster (2019) brings some modern panache to our Street Race line-up.
And for those of you who prefer a classy vintage look, the Jaguar E-TYPE Series 1 Coupé (1961) is also joining the roster (check out our Motorpass for the Roadster version!).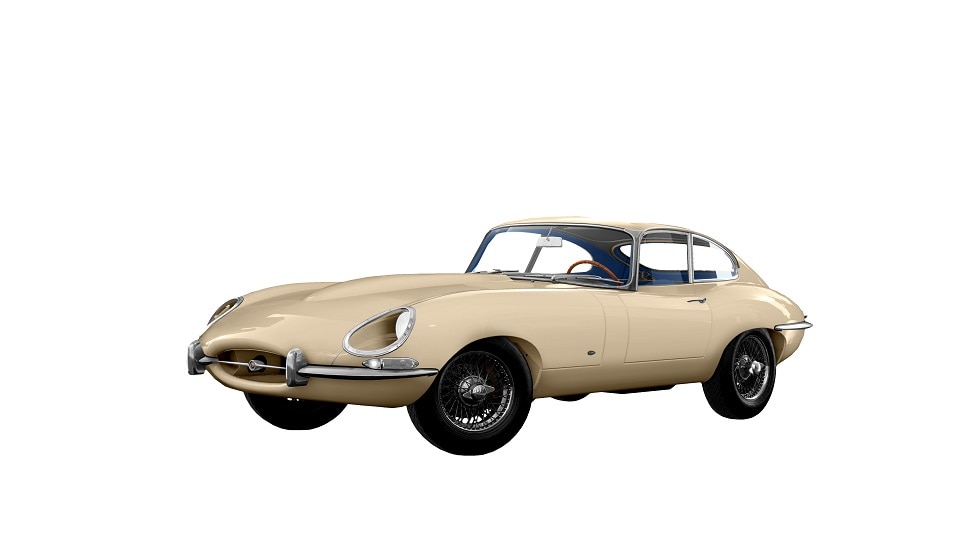 These Shop additions will be available to purchase for Bucks or Crew Credits, on March 17. Keep your eyes peeled over the following weeks and months for even more vehicle drops, and of course our usual new vanity item rotations – including new Lightbar rooftop items and Aerotires.
SEASON 2 EPISODE 1 MOTORPASS
Our latest Motorpass will also be available from Day 1! One notable change is the addition of Performance Part sets as free rewards. We hope these will help players get their vehicles levelled faster, alongside our afore-mentioned RPG tweaks.
As a reminder, the Motorpass is an optional multi-tiered reward system, that players can progress through by completing Daily and Seasonal Challenges. There are 50 tiers in total, which offer both Free and Premium Rewards, and we feature a new Motorpass for every Episode.
NEW LIVE SUMMITS
For the competitors out there, the latest batch of LIVE Summits begins on March 17 with L.A. Getaway.
And of course, our Premium Summits are also returning with more exclusive vehicles up for grabs! The first will be No-One's Fool, with the BMW Z4 M40i Agent Edition (2019) as a platinum reward.
Be sure to check The Crew® Hub regularly to see what's planned and track your progress.
As usual, March 17 is just the beginning! Content drops and themed weeks will continue to offer regular, fresh new experiences as Season 2 Episode 1: The Agency unfolds.
Keep an eye on our weekly articles and official channels for the latest news and announcements. We'll see you on the road!