Today, Ubisoft announced the future of the Assassin's Creed franchise, alongside a plethora of other announcements at its most recent Ubisoft Forward (check out our Forward round-up here). While videogames were the stars of the show on-screen, off-screen Ubisoft reiterated its strategy across its portfolio, creative vision, and studio operations.
Chief Portfolio Officer Sandrine Caloiaro; VP, Editorial Fawzi Mesmar; and SVP, Studio Operations Marie-Sophie De Waubert sat down with Ubisoft News and talked through a strategy that positioned Ubisoft as a forward-thinking, innovative company, driven by a global network of studios empowered to succeed. While each addressed a different topic, the resounding message amongst them all was "player-first."
"We're constantly, as game makers, putting ourselves in the player's shoes, and thinking "would the player want that, or not?" said Mesmar. "And we're trying to engage with our players often enough to have a deep understanding of them, so we'll be able to make [player-led] decisions while making our games. "We constantly want to meet our players' expectations of us."
The Portfolio: Strengthening Ubisoft's Pillar Brands
Caloiaro, who is responsible for the newly created Brand Portfolio Management team, believes that a player-first mentality should not only exist within development studios, but within every major decision made across the portfolio. "We think about what our player expectations are overall, and what the major trends are that they want to pursue," Caloiaro said. "What are the major industry moves that we can anticipate? We listen to the players for this knowledge."
Caloiaro and her Brand Portfolio Management team have three major goals, and the first is to strengthen Ubisoft's portfolio into iconic media franchises. Written down, it feels somewhat daunting – achieving "iconic" status is an ambitious goal – but Caloiaro has a roadmap for it.
"Assassin's Creed, Far Cry, and Rainbow Six are the crown jewels in Ubisoft's portfolio," she explained, "they're already on track to become 'iconic.'" Part of her roadmap is creative: make sure the games in these series are of exceptional quality. Another is tied to Ubisoft's transmedia efforts: work with filmmakers, showrunners, and authors who respect the brands.
The final part of Caloiaro's roadmap is a clear vision for each brand, driven by folk like Assassin's Creed's VP Executive Producer Marc-Alexis Cote, who was front and center during Ubisoft's Assassin's Creed reveal at Forward. "We've initiated a new organization inside Ubisoft to have better long-term approach on those brands, with a clear vision for the whole franchise," Caloiaro said.
Variety, But Not For Variety's Sake
Of course, the three major brands most associated with Ubisoft are not the beginning and end of the vision for Ubisoft's portfolio; Caloiaro is also driven to foster more variety in an already diverse line-up . This means things like introducing indie games to Ubisoft's subscription service Ubisoft+, for example, or working with other creative partners like Nintendo (in the Mario + Rabbids series). However, the team doesn't want to deliver variety for variety's sake, said Caloiaro. They are looking very specifically at experiences that will feel fresh to the player.
"We have specific interests," she said. "And what we are looking for is to create experiences that bring a fresh take on a specific genre, meaning a clear added value compared to what already exists."
Finally, Caloiaro and her team want to usher in new social experiences, which have become increasingly vital for gamers in the past several years. "It's important to us to be close to what players experience today in videogames," said Caloiaro. "A lot of videogames today… are a means to socialize, and a means to create. We want to push these aspects with games that can be natively social, and games that bring new tools and mechanics to players to let them create in the game. To express themselves."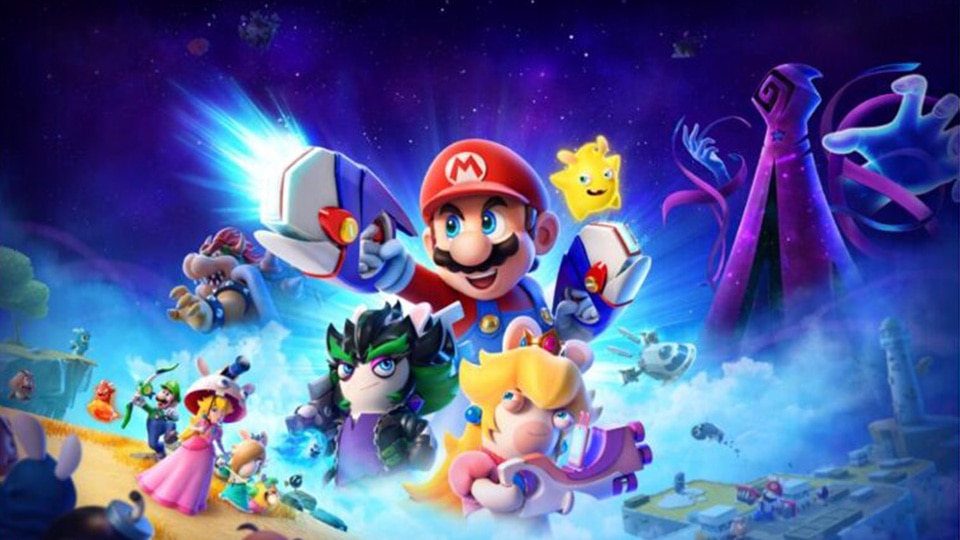 The Creative Vision: Exceptional Quality
Mesmar, who joined Ubisoft in November 2021 as vice president of Editorial, has a separate set of goals specifically tied to Ubisoft's creative vision. The first is to keep the publisher's creative output competitive in a crowded landscape; each product needs to be of exceptional quality. "Players have unprecedented access to all kinds of entertainment with just a few clicks," said Mesmar. "So it's our top priority."
This means reviewing every game in development and making sure they are in line with new quality standards. Games need to be thoroughly debugged, polished at launch, and well-maintained throughout their life cycle, explained Mesmar. "We're also looking at postmortems for all of the games we've already launched, and making sure that we're learning and evolving our methods and workflows."
Peer reviews are vital, and panels of diverse experts working within different fields will have the chance to review Ubisoft's games autonomously. "We want 360 degrees of feedback on these games…ultimately, that's what will be best for them."
Within this new creative vision, there's also a firm acknowledgement that not every game needs to be doing everything at every level. Focus is important. "We need to be OK as game creators knowing that we can't just make a game for everybody anymore," said Mesmar. "I think a game focused on a core audience is a good thing. So that means we are not focused on having the longest, biggest experience or whatever. It's more about focusing on the best possible experience for that kind of game."
Player Feedback is Vital
Player feedback is central to every part of Mesmar and the Ubisoft Editorial team's vision, interwoven through every milestone in a Ubisoft game's development. There is a constant conversation being had with the player, Mesmar explained, and it's the Editorial team's job to address that feedback in a way that also suits the game that they're trying to make, and the message that they're trying to put together.
"We become advocates of the players as we are developing the games," said Mesmar.
This focus on players extends beyond the games themselves. Offering them a place of solitude and social interaction – a "third place," outside of work and home – is key. As someone who grew up skateboarding, Mesmar remembers that the skate parks themselves were just as important as actually getting on the board. "There were times in which one of the dudes that had his leg broken would just show up on crutches because he wanted to hang out in the skate park with everybody else," remembered Mesmar. "You don't have to actively partake… it's about your 'other' place in which you hang out with like-minded individuals.
"[We want to] create a warm, welcoming space for people to just be able to jump in, jump out, reconnect with others, and establish these kinds of social connections."
The Strategy
Ubisoft's future goals, be they expanding its portfolio or executing its new creative vision, can only be achieved with the right overall operating model. SVP, Studio Operations Marie-Sophie De Waubert's job is to wrangle over 17,000 creatives across the globe, and she sees Ubisoft's world-wide studio network, from Singapore to Milan, as a massive asset. Cross-studio collaboration, she explained, in which studios share best practices and tech with one another, is the key.
"Take Ubisoft Shanghai, for example. That team developed unique wildlife animations in the Far Cry series – most notably Far Cry 6 – and is now lending their same expertise in another AAA game," De Waubert said. Similarly, Ubisoft Singapore's contributions towards the Assassin's Creed franchise, from Assassin's Creed II onward, enabled them to take lead on the upcoming Skull and Bones. "We really believe that this operating model is a strong competitive advantage for Ubisoft," said De Waubert.
Considering the breadth of studios under the Ubisoft umbrella, De Waubert believes it is vital that each feels empowered, no matter their size or tenure. "Whether they were created five years ago, like Ubisoft Bordeaux, or 25 years ago, like Ubisoft Montreal, we see each studio as a key player in our collective success.
"We believe in creating a global framework that supports our company's strategic and business priorities while allowing our studios to be autonomous and accountable. Ubisoft is a decentralized company by essence, and it's very important to us to preserve the identity of our studios and the creativity of our team. It's really a big part of our DNA," De Waubert said.
Working Together
Caloiaro, Mesmar, and De Waubert are in constant communication to make this vision work. "It's really a collective adventure, a collective and human adventure," said De Waubert. "So it's essential at our level that we partner a lot and share a lot." ("Too much?" joked Caloiaro).
With the variety of studios, creatives, and game ideas that are currently in the mix, it's worth wondering, "What defines a Ubisoft game in 2022?" Is there such a thing as a "Ubisoft formula" anymore?
"If we look at this year's release lineup alone," said Mesmar, "I think it exemplifies the diversity in Ubisoft portfolio. We have everything from intergalactic Mario and friends, swashbuckling pirate scoundrels, to musical endeavors with Rocksmith+ and Just Dance 2023 Edition.
"Just looking at those games showcases the diversity of our lineup and how it's difficult to pinpoint what is the thing that would make a Ubisoft game, other than the dedication to its players and making sure that it's fun for them."