If you haven't yet had an opportunity to sample For Honor's unique approach to swordplay at Gamescom or PAX West, your chance may be just around the corner. Invitations are going out today for the Closed Alpha, which begins September 15 at 6AM PDT for PS4, Xbox One, and PC, and will run until September 18 at 5PM PDT. If you haven't already signed up for a chance to participate, visit www.forhonorgame.com to register for future live periods, and be sure to check out For Honor's Facebook and Twitter channels for more details on the Closed Alpha.
Even if you've already had some time with For Honor, the Closed Alpha offers an expanded multiplayer experience. In addition to the four warriors that have already been revealed – the Warden, Kensei, Raider, and Orochi – the Closed Alpha will let you play a heavy-hitting knight called the Conqueror, and the Berserker, a quick, offense-focused Viking. Three multiplayer match types will be available: the previously seen 4v4 Dominion mode, the 2v2 Brawl mode, and Duel, a one-on-one, no-distractions test of skill.
Additionally, those who qualify for the Closed Alpha will also get a taste of For Honor's multiplayer progression, earning new abilities, customization options, and weapon and armor parts as they play through battles.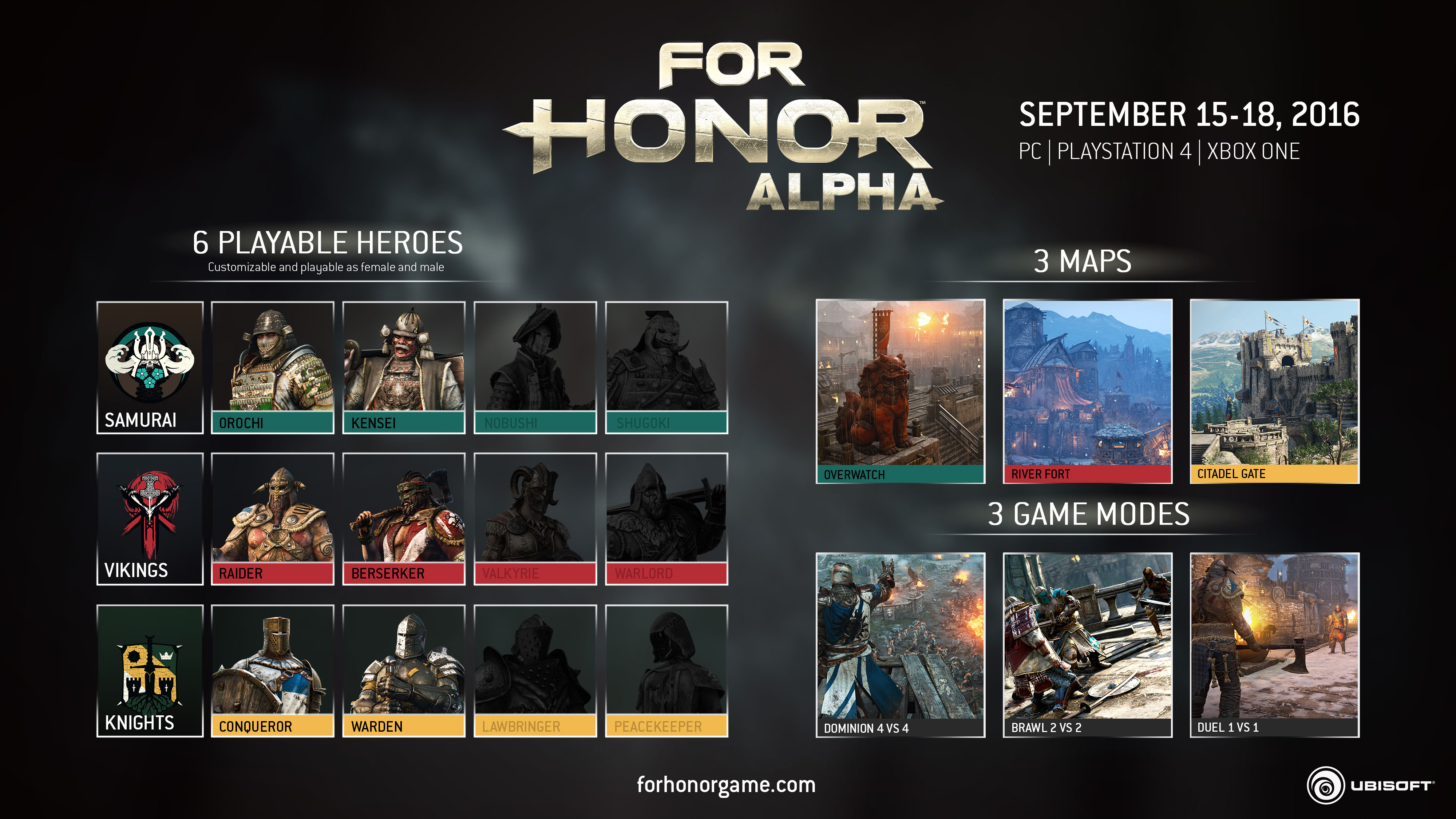 For Honor will be available for PS4, Xbox One, and PC on February 14. To learn more and sign up for a chance to play in future For Honor live periods, visit www.forhonorgame.com.