It's been a big week for kicking off limited-time events, from Rainbow Six Extraction's Eclipse Crisis Event to The Division 2's Street Activation Apparel Event, to the Six Berlin Major. However, here to stay are five games coming to Ubisoft+ Classics for PlayStation Plus Extra and Premium members. Check it out in this week's recap of all Ubisoft news from August 6-12.
Rainbow Six Extraction Eclipse Crisis Event Is Happening Now
Rainbow Six Extraction's new Crisis Event, Eclipse, is happening now through September 1. In the event, players work to take out a new Archaean threat, the Elusive Neoplasm, which will escape to the next subzone if it hears you coming. To help, Eclipse introduces a new REACT tech item called the Aura Grenade, a new Operator named Echo, and new cosmetic gear.
Ubisoft+ Classics Adds Ghost Recon Wildlands, UNO, Monopoly Madness, and More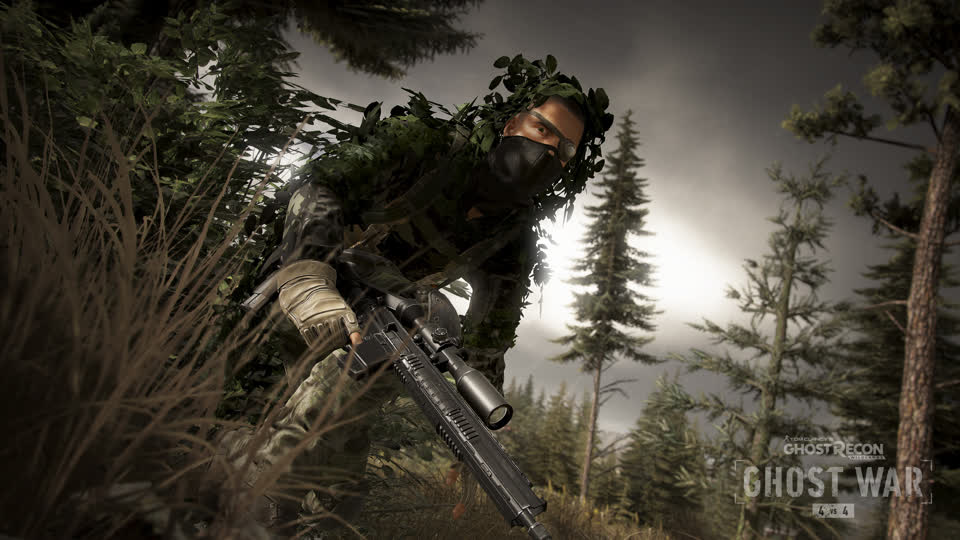 Ubisoft+ Classics, the curated list of games available to PlayStation Plus Extra and Premium members, is adding five new titles to the list. Get ready to take out the cartel in Ghost Recon Wildlands, become a mogul in Monopoly Madness, and more when these games land on August 16.
The Division 2 Apparel Event "Street Activation" Available Now
From now until August 30, The Division 2: Warlords of New York is hosting the Street Activation Apparel Event, featuring 27 new cosmetic items to collect. The event is open to all players who have completed the New York campaign, and keys for Event Caches are earned by gaining SHD levels in-game, or through Premium Credit purchase. Keys can be collected until August 30, and used until September 6.
Rainbow Six Berlin Major Starts August 15
Tune into the Six Berlin Major from August 15-21, which marks the return of live audiences to a Rainbow Six esports event. The tournament will feature the top 16 teams across Asia-Pacific, Europe, Latin America, and North America competing for the title. Those who attend the event will receive printed codes for a Six Major charm and weapon skin, and those unable to attend in person can tune in via Twitch or YouTube.
Ubisoft+ Spotlight - Assassin's Creed III
(Editorial note: This is a series of quick weekly highlights written by Ubisoft News team writers that feature games available with a Ubisoft+ subscription. We hope you'll enjoy reminiscing with us, or perhaps discover something new.)
Brittany Spurlin, Writer/Editor: Assassin's Creed III whisks players off to the colonial frontier, plunging them into a revolution that birthed a nation. The story of Connor (aka Ratonhnhaké:ton, the Native American Assassin) is a grand adventure full of twists, loss, betrayal, and tenuous alliances, and on his quest to revive the colonial Order of Assassins, Connor will come across such historic figures as Sam Adams, Charles Lee, and George Washington, among others. He'll also play a hand in (or be blamed for) several key moments in the American Revolution, including the Boston Massacre and the Battle of Bunker Hill. Plus, through Connor, players get a chance to recruit NPCs to the cause of rebuilding the broken Brotherhood, helmed by an old and bitter Achilles Davenport.
Oh, and while all this is happening, Desmond Miles is hard at work in the present day, trying to prevent the end of the world.
Assassin's Creed III didn't just bring a revolution to life - it also revolutionized the franchise's gameplay. Not only does it enable Connor to fight with a weapon in each hand and take out multiple enemies at once, it also introduces naval combat to Assassin's Creed. The parkour system was also updated to reflect the needs of an Assassin running through the American frontier, allowing Connor to climb trees, mountains, and cliffs. Keeping with the time period and Connor's heritage, players also get to experiment with a number of new weapons, including a tomahawk, pistols, a bow and arrows, and muskets with bayonets. Compared to the urban European environments of previous Assassin's Creed games, Assassin's Creed III feels fresh and wild, and it laid important groundwork for the franchise's continued evolution. You can dive into Assassin's Creed III today with a Ubisoft+ subscription.
Game Updates
Rainbow Six Siege deployed a number of hotfixes focusing on game health improvements, including:
Nerfed cheats, including infinite ammo
Duplicate accounts will now be kicked
Fixed crashes related to the defuser