Chomping through endless throngs of marine life in the Hungry Shark games has always been a blast, and that same sense of all-devouring fun has moved into the third dimension with Hungry Shark VR. Exclusive to Google's Daydream platform, Hungry Shark VR gives players a colorful oceanic world to explore as five different sea predators, with the option to discover it all peacefully in Sandbox mode, or while contending with the dangerous creatures of Play mode.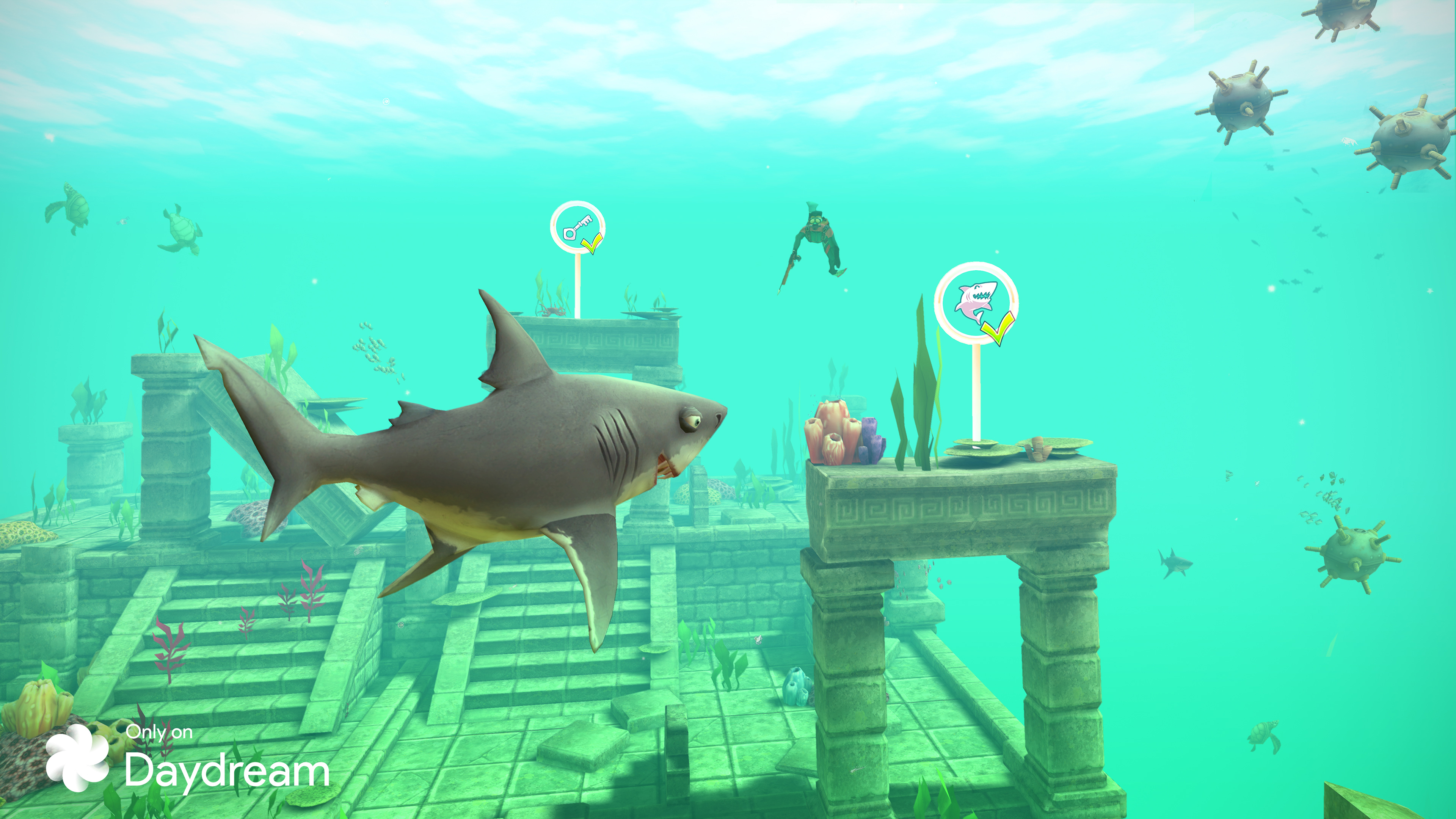 As you explore Hungry Shark VR's undersea world, you'll get to take on three different missions: Eat, in which you'll need to gulp down specific targets within a time limit; Checkpoint Race, where you'll battle the clock as you swim through checkpoints; and Rescue, in which you'll need to uncover keys to unleash your fellow sharks from captivity.
Built in Unity 3D and boasting motion controls via the Daydream View controller, Hungry Shark VR is the most immersive the series has ever been - and if you have a Daydream headset and you're ready to dive in, it's available now for purchase from Google Play.