For the past six years, Ubisoft has organized esports events, tournaments, and leagues around the world for games like Rainbow Six Siege, Brawlhalla, Trackmania, and For Honor, with the goal of bringing fans and players the best possible experiences, whether they are watching or engaging in competitive play. To better shape the future of esports and competitive gaming at Ubisoft, the company's esports department has shifted its organization to become a single, consolidated global team.
To learn more about the new direction of the esports team, we spoke with the newly appointed Senior Director of Esports and Competitive Gaming, François-Xavier Deniele.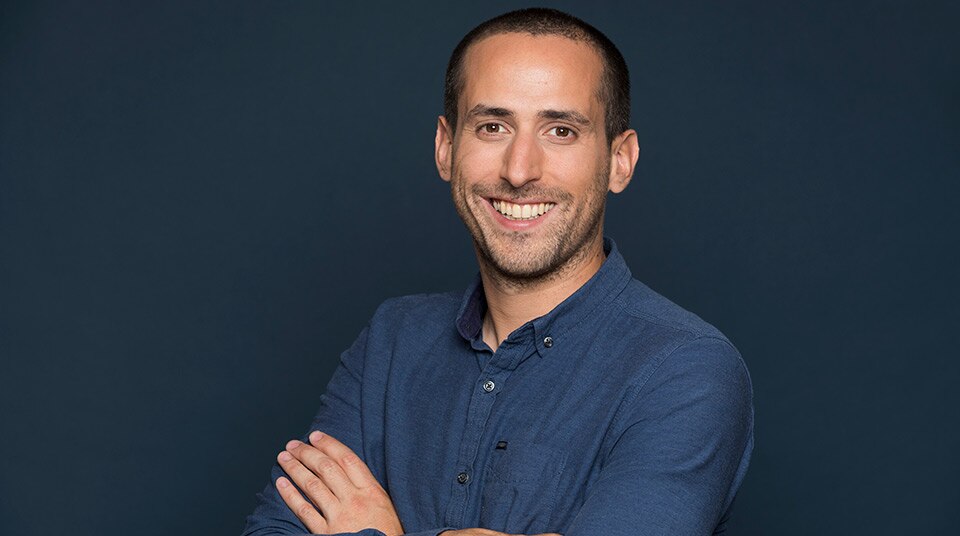 Tell us a bit more about the reorganization.
François-Xavier Deniele: We've been running esports activities across the world for the past six years on multiple titles and at all levels of competition, including grassroots tournaments and full-fledged professional circuits. If we look at our flagship esports title, Rainbow Six Siege, as an example, we've built – alongside our community, pro players, and partner organizations – an entire ecosystem from the ground up, one step at a time.
We are proud of what our teams have accomplished in all regions, and of the milestones we've reached with Rainbow Six Siege in such a short time. We have over 75 million players in the game; four regional professional esports leagues, with 60 participating teams; a robust revenue-sharing program – one of the strongest in the industry – that we keep improving year after year; and one of the strongest local presences in the industry, with multiple national leagues and multiple grassroots initiatives across the world that our fans can engage in.
As fans have been wanting to know more about our plans, global direction and actions, we're happy to share that the newly consolidated Esports and Competitive Gaming team will now take on current and upcoming challenges across all strategic topics of the activity, from maximizing broadcast entertainment value; content production and storytelling; to event planning, competitive formats and competition integrity; while supporting game-production teams to create highly engaging competitive experiences for fans to enjoy.
How will the reorganization help Ubisoft to better serve fans and professional players in the future? What's the benefit to having one consolidated team?
FXD: By consolidating our team into a single, global organization, we can establish a clear direction for all our regional activities, taking into account regional and local specificities; strengthen the relationship between fans and players; and collaborate with more teams at Ubisoft in the most efficient way possible.
Our hope is that this decision will increase our agility and streamline our decision-making processes to better respond to shifts in our industry, and more specifically to what our audience wants in terms of competitive products, content, and how and where they want to consume it.
Content creators and streamers livestreaming our official matches, for example, is now an established way to consume esports, letting fans enjoy our competition through the perspective of their favorite content creator. We heard the community, as well as our content creators, wanting to organize online watch parties. These discussions have been happening within Ubisoft for a while, as this is something that will deeply impact our ecosystem and needs thorough evaluation. The consolidated organization helped us move forward and proceed with a common vision and decision to start opening online watch party opportunities for the upcoming Six Invitational, and we were happy to announce this long-awaited shift in our esports as one of the first strategic acts of our new consolidated team. Another one of our key areas of focus for the coming years will be to build upon our success and experience with the R6 SHARE program for Rainbow Six Siege to create revenue-sharing strategies for other projects as well.
Earlier integration of the esports team into our production processes will also help to ensure that our future games have the tools and features to support and engage with our competitive and esports communities at launch.
Of course, members of our community also include professional players and their teams. Creating a multi-year plan, with competitive activities, tournaments, and leagues adapted to all, and a clear path from amateur to professional play that inspires and engages players across the world, is a major focus for us.
What have you learned from the esports scenes of Rainbow Six Siege, Brawlhalla, Trackmania, and For Honor?
FXD: There are no one-size-fits-all models for esports, which is why it's also really important to trust the team's expertise on individual games to identify our strengths, as well as areas we can improve for each of our esports ecosystems. This means finding the right format for each community. While this can include full-fledged international events for Rainbow Six Siege, for other games, this might entail grassroots tournaments that cater to local communities.
How has the pandemic affected Ubisoft's esports events, and how they will look in the future?
FXD: The past two years, and the pandemic that hit the world shortly after we announced our new regionalized program, put all of us to the test on so many levels. We came out stronger, more agile. We learned a lot, and kept our esports programs running while implementing all necessary measures to ensure the safety of our fans, pro players, staff, and partners.
Our main challenge with the pandemic is combining the implementation of strict sanitary measures with the creation of the best experience possible, both for pro players on-site, and for our viewers online. When fans cannot attend our events, the broadcasts, and the content we provide during the show or on social, are their windows into the event. These last couple of years, although deeply impacted by the absence of live audiences at our events, have also been an opportunity for us, despite everything, to experiment and explore new directions: Our events scenography, for example, where we staged teams facing each other to build up tension as they face off for the title. We've also gone deeper into an event theme, such as what we did with the Sweden Major, where we celebrated the Viking legacy in the stage design; in the content we created to highlight our teams and the event's storylines; and even in the music, with an homage to the event's venue, which hosts a yearly metal festival.
We are working our way towards going back to international esports events with live audiences whenever the situation will allow it, and to combine the best of our live events with what we've been exploring in terms of stage and broadcast experiences over the past two years.
The intensity of the past two years also served as a magnifying glass, and allowed us to accurately assess all our strengths and improvements, as well as the flaws and qualities of our processes and internal structure. In a nutshell, it helped us identify what we needed to adjust in order to tackle our upcoming challenges and shape a bright future for esports and competitive gaming at Ubisoft.
Ubisoft games have a great history of grassroots organized events. In what ways does Ubisoft get involved in those, and will that change in the future?
FXD: We are working hard to build up and support many local events and grassroots tournaments together with our partners and local offices across the globe, and we will double down on our efforts in the future.
We have multiple examples for Rainbow Six Siege. In Spain this year, for instance, we organized the Six Masters Iberia, a new local competition that coexists with the Spain Nationals. In the UK, we ran the UK Ireland Rainbow Rumble, a new community-based tournament. Together with FACEIT, we're holding weekly Open Cups and the FPL, which allow players to start their journey into pro esports. We also have Nationals Cups in Latin America, where professional teams face off against top teams from the community.
Lastly, through our partnership with PlayStation, Rainbow Six Siege joined the Open Series Tournaments to continue to grow our grassroots community on consoles. Our partnership with PlayStation is a great success, and a great showcase of the ultimate grassroots activity. It allows a different audience than the one taking part in our professional and semi-professional circuits to engage in competitive gaming, and we are looking forward to adding similar opportunities to make competitive gaming more easily accessible to our players. To achieve this, we will work with platforms to embed "plug and play" competitive experiences for our games, whether it's playing or watching, directly into their platform, which would place competitive gaming at the core of their regular gaming routine.