Cowabunga! Today at Ubisoft Forward, Ubisoft, in collaboration with ViacomCBS, announced that Raphael, Michelangelo, Leonardo, and Donatello from Nickelodeon's Teenage Mutant Ninja Turtles will be available in Brawlhalla as Epic Crossovers on June 16.
On June 16, the arrival of the Heroes in a Half-Shell kicks off an in-game event that features a new game mode called Crew Battles, a new K.O. Effect featuring Shredder and the Foot Clan, and new Signature attacks by the Turtles with appearances by Master Splinter and Casey Jones.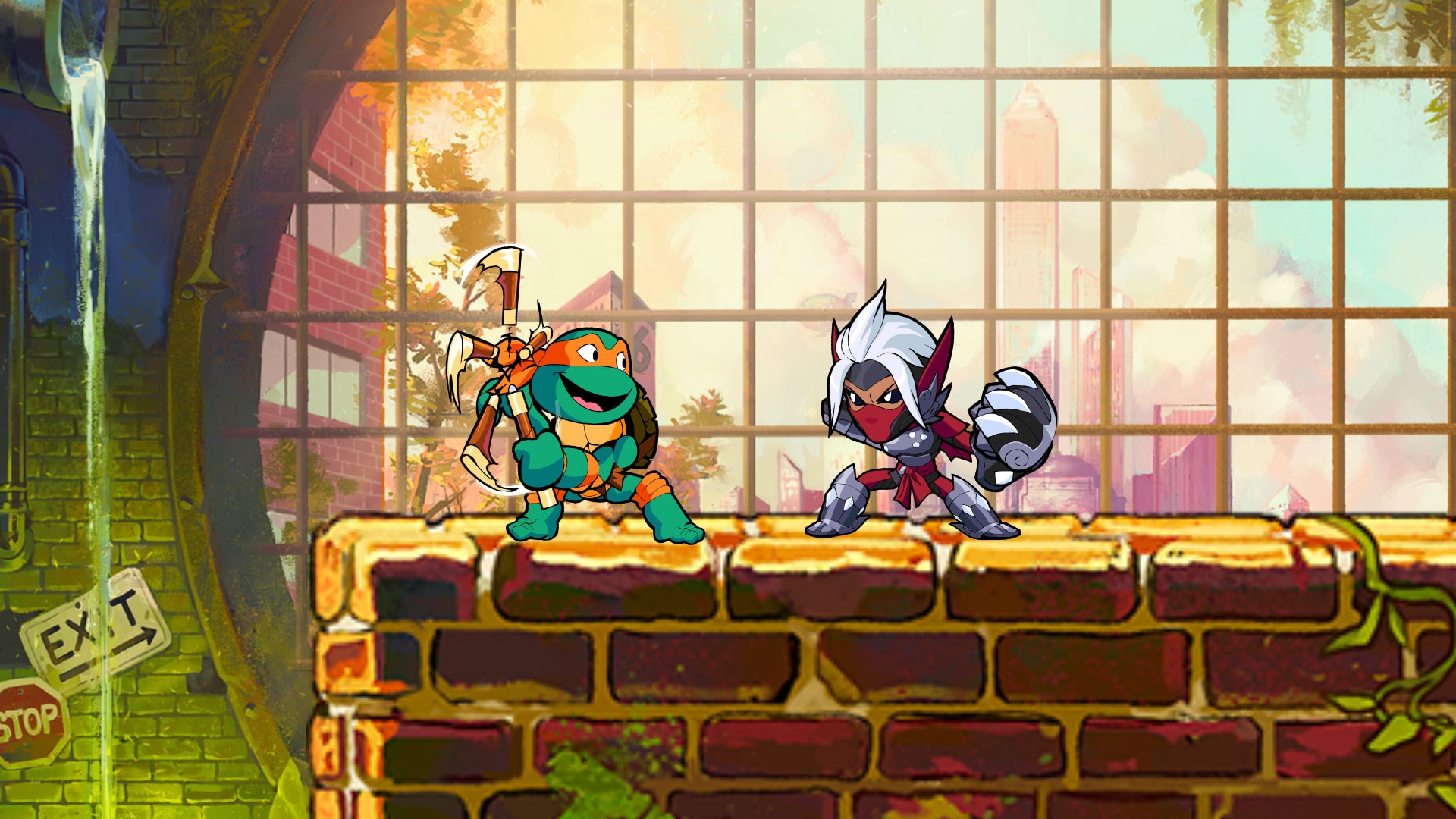 There will also be new map art depicting the radical green sewers of Teenage Mutant Ninja Turtles with Free-For-All and 1v1 versions available. Additionally, four new totally tubular avatars featuring the Foot Clan symbol, Krang, the Technodrome, and an animated avatar with all the Turtle's faces will be available. All items will still be purchasable and playable after the event ends. The game mode and map will also still be playable after the event ends so that you can kick some serious shell whenever you desire.
To catch the latest Brawlhalla news and content, be sure to follow us on Twitter, Twitch, Facebook, YouTube, Instagram and Discord!