When The Crew Motorfest launches on September 14, players will get free rein to explore the Hawaiian island of O'ahu from behind the wheel of more than 600 vehicles, including a broad array of licensed cars, jeeps, buggies, motorcycles, boats, and planes. Featuring a huge open world filled with activities and freestyle stunt opportunities, The Crew Motorfest's main attractions are its Playlists, a series of self-contained, themed campaigns that each include six to 10 events focused on a specific brand, car type, or aspect of car culture, like drift racing, classic cars, or even sightseeing.
Playlists provide you with loaner vehicles appropriate to each of their events, and completing all of a playlist's events unlocks an exclusive car for you to add to your garage. Playlist events sometimes carry special victory conditions or modifiers – in the 911 Legacy: A Porsche Story Playlist, for example, you'll earn bonuses for driving clean and keeping your car free of damage. Vintage Garage turns off your GPS minimap while you drive its classic cars, and the laid-back Hawaii Scenic Tour doesn't even require you to place in its events, only to complete them.
Each Playlist comes with a different guide who'll talk to you throughout the events. Want to learn about O'ahu's culture and landmarks? Keola Raposo will feed you info on everything from black-sand beaches and dormant volcanoes to Hawaiian language and mythology in Hawaii Scenic Tour. He'll also photograph the scenery for you as you concentrate on driving rides like the Volkswagen Kombi Dak1ne Edition, BMW Z4 M40i, and Ford Bronco Hawaiian Scenic Tour Edition.
In Electric Odyssey, tech journalist Danny will tell you about the design and capabilities of all-electric supercars like the Porsche Taycan and the road-hugging Lotus Evija as you slam through stormy tracks at more than 200 miles an hour. He'll also talk you through the exacting pre-race events, in which you'll need to carefully drive your EVs to the starting line while minimizing damage from collisions and rough terrain. Once they've been delivered, though, you're free to cut loose and go full blast down slippery nighttime roads, which feature neon-lit charging lanes that can refill your turbo boost as you stick to them.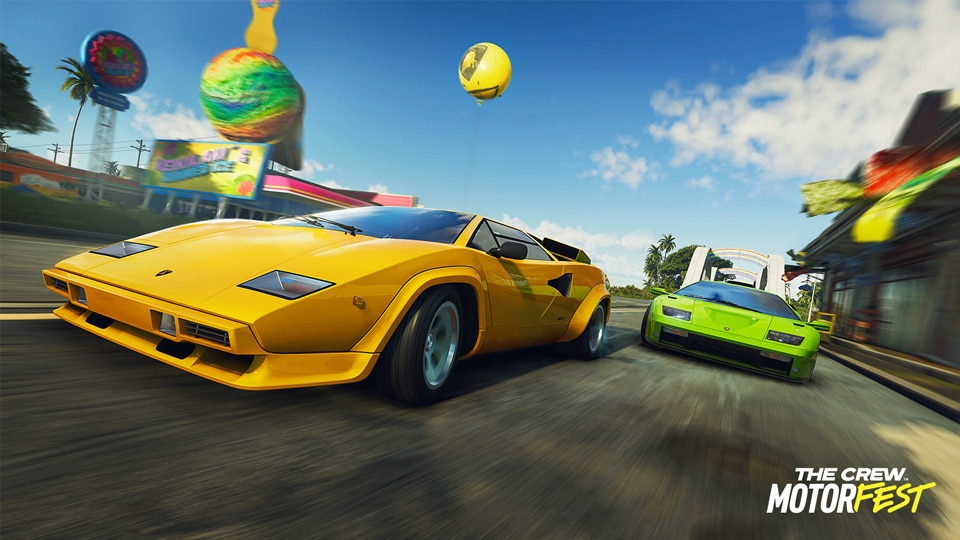 Your onboard AI, CARA, is your guide in the open world as well as during the 911 Legacy playlist, and will drop tidbits about the history and significance of the Porsche 911 models you'll be driving, including the Turbo 3.6, GT3 Cup, and GT1. CARA will also wince audibly if you damage the loaner cars from Porsche – and, by extension, your clean-driving bonus. You can throw caution to the wind in the Playlist's final event, however, in which a Porsche executive challenges you to win a street race against the company's own test driver. Claim victory, and you'll also claim the Porsche 911 Carrera 4S that you raced in for your garage.
Winning Playlist races nets you not just XP and in-game currency, but new parts you can use to trick out your rides and boost their performance. While these don't affect the loaner cars you'll use in the Playlists, you can bring your personal garage to bear on open-world events and the Main Stage, a themed event that changes monthly, and introduces new races and challenges on a weekly basis. In the preview version of the game we played, the theme was European Car Culture, with a specific focus on Italian cars and an XP bonus if you use one to finish Main Stage challenges and races. The Main Stage also offers a way to revisit completed Playlist events, which can net better rewards at higher difficulties. There are five difficulty levels in all, and if the game thinks you're having too easy a time, it'll give you a nudge to ask if you want to stiffen the competition.
No matter the difficulty, you can take advantage of the Rewind feature, a new addition for The Crew Motorfest that lets you run back the clock up to 15 seconds – useful if you took a wrong turn or hit an obstacle, and need to hit undo to avoid completely losing your place. While this will rewind your opponents' places and erase any mistakes, be aware that it won't affect things like damage to your car – and the overall race clock still runs while you're rewinding, so use it sparingly if you're trying to get the best time on a course.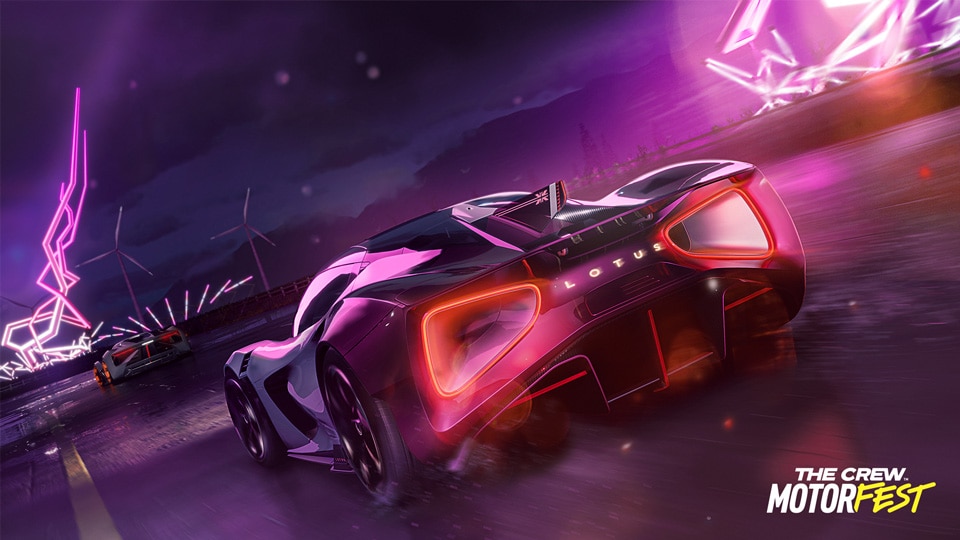 O'ahu is a huge open world filled with activities, in which almost anything you do – from near-misses and ramp jumps to bite-sized challenges and full races – will net you XP and help you level up your driver. And while you're exploring, you'll be able to switch between land, sea, and air vehicles at any time using the Fast Fav feature.
The Crew Motorfest will launch on PlayStation 5, PlayStation 4, Xbox Series X|S, Xbox One, and PC via Epic Games Store and the Ubisoft Store on September 14, and is included with a Ubisoft+ subscription. Players can also get the game three days early by pre-ordering the Gold or Ultimate Edition, or with a Ubisoft+ subscription. Also, players looking to get an early taste of The Crew Motorfest's high-speed action can sign up for the Closed Beta, which will run from July 21-23 on PC, PS5, and Xbox Series X. For more on The Crew Motorfest, check out our deep dive of the Made in Japan and Vintage Garage playlists, and stay tuned to Ubisoft News for updates.