Just Dance 2016 took to the streets of San Francisco last week, carrying on the multi-city tour to celebrate the launch of the game while giving fans a chance to play the game with artists and celebrities – this time, with MLB right fielder and video game enthusiast, Hunter Pence of the San Francisco Giants.
>
Hunter began his San Francisco adventure with a special visit at Presidio Middle School, where he surprised the baseball and softball teams with a special play session for Just Dance 2016. He also hosted a Q&A session and led a group dance with the students before talking to them about the importance of staying active and living a healthy lifestyle.
Hunter then hopped into a customized Just Dance 2016 Lyft SUV, fully equipped with a gaming station in the back, and rode shotgun around the city to pick up unsuspecting Lyft riders. Surprised to see who was sitting in the passenger seat, riders went on a Lyft ride of a lifetime with Hunter, topped off by a game of Just Dance 2016.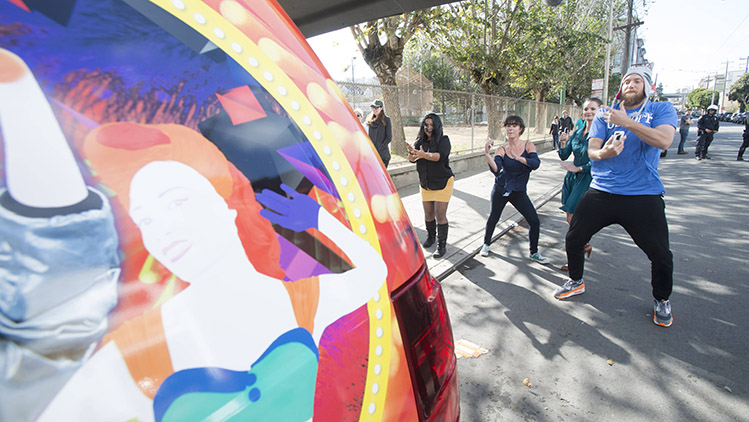 Just Dance 2016 is currently available now for Xbox One, Xbox 360, PS4, PS3, Wii U, and Wii consoles.
For more on Just Dance 2016, head over to the Just Dance hub for additional stories and features:
Jason Derulo Talks Just Dance 2016