The wait is over. Watch Dogs is finally here. The city of Chicago is just itching for you to hop in and take over, and so are we. But we're sure you're tired of hearing us talk about Watch Dogs, so check out these reviews from critics and get a second, third, fourth or fifth opinion. Those who have purchased the Season Pass will also have access to the Conspiracy! Digital Trip. Watch Dogs is available now on PS4, PS3, Xbox One, Xbox 360 and PC.
Maybe we'll see you on the streets.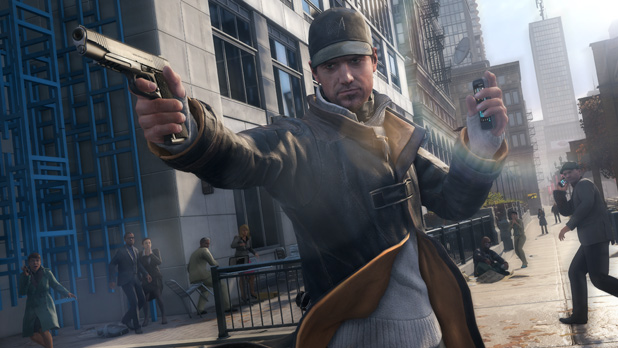 Critics' Reviews
USgamer - 5/5
"Watch_Dogs combines an astonishingly detailed world, a gripping storyline, creative game mechanics, a myriad of missions and activities, and improvisational tactical sandbox gameplay to create a truly next-generation open world game. Phenomenal. No other word for it."
IGN - 8.4/10
"Watch Dogs is an excellent open-world action game with some unique hacking-magic that makes it a memorable experience."
The Escapist - 4.5/5
"It's perhaps the most believable open world game out there, and it's pretty damn fun to boot. Sandbox fans will miss out if they don't scope it."
GameInformer - 8.5/10
"The main draw of any open-world game is the gameplay, and while not perfect, Watch Dog's hacking abilities add an engaging and unique twist to the third-person action. Ubisoft has another deserved hit on its hands, and I look forward to seeing where the new series goes next."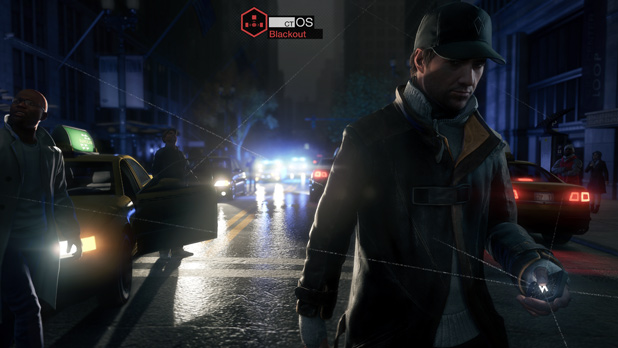 GameTrailers - 8.9/10
"Completing the story and merely sampling the various side activities can last over thirty hours, with plenty more left to do. The focus on hacking lends to more cerebral gameplay, and the multiplayer is solid. So get out there and get hacked."
Polygon - 8/10
"When Watch Dogs focuses on the things it does better than anyone else, it finds an identity worth developing. As a hybrid open-world stealth-action game, it's in a class by itself."
PC Gamer - 87/100
"When it deviates from the familiar, however, it really soars: hacking the city of Chicago and all its cameras, utilities, and communications is freeing and fun, and invading the games of unsuspecting players is an unusual and welcome thrill."
GameSpot - 8/10
"I can confidently say that Watch Dogs is a lushly produced and riotous game with an uncanny ability to push you from one task to the next, each of which is just as fun as the last."
Joystiq - 4/5
"Watch Dogs is a more fluid and modern power fantasy than we're used to."
GamesRadar - 4/5
"It's these state-of-the-art thrills, combined with a genuine desire to investigate and fiddle with every inch of Chicago, that'll push you to play until the bitter end; until the game has spilled all its secrets."
Machinima - 8/10
"No question that Watch Dogs provides incredible value for your gaming dollar, and its spotlight on a future that may already be happening is compelling and terrifying."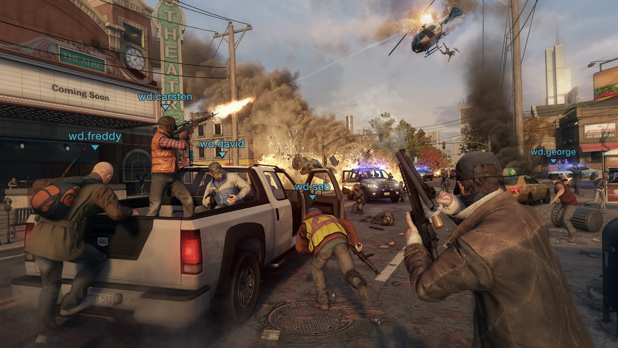 Edge - 8/10
"Watch Dogs was so well received at E3 2012 not for its looks, but what it promised: a truly new way to play open-world games in which the concept of agency extends beyond choosing where to go and what to do next. And whether you're on foot, behind the wheel or in combat, Watch Dogs delivers on that promise. Rarely has a single button done so much, and so well."
Shacknews - 9/10
"Watch Dogs could've easily been Grand Theft Auto with tech equipment. But Ubisoft Montreal has managed to flesh out this experience as something more, making fantastic use of the technology and applying it just right to deliver a remarkably deep experience."
Gaming Trend - 90/100
"I'm amazed at what the team at Ubisoft has delivered here, and I'm glad that they treated the hacker world with more respect and attention to detail than any other game or movie to date. I'm hopeful that Watch Dogs becomes a franchise because it is the best sandbox title I've ever played."
The Globe and Mail - 9/10
"With such an excellent first foot forward, there will no doubt be many more. There are a few obvious ways in which the next one can be improved, but in the meantime, there's no reason to not rush out and get this game. It is, after all, a game that is perfect for the here and now."
Game Revolution - 4.5/5
"Watch Dogs converges the best of what Ubisoft has to offer as a game developer and serves as one of the strongest debuts for a new franchise this year."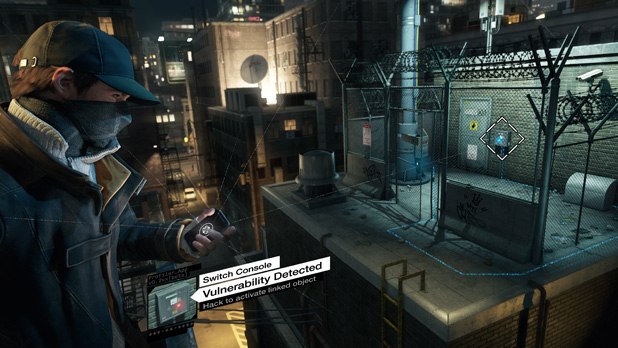 For more on Watch Dogs, check out these posts:
Watch Dogs – 35 Highlights From Four Hours of Gameplay
Watch Dogs – ctOS Mobile App FAQ
Watch Dogs – Inside the Factions