Just like the game itself, which has been set in various locations around the globe, Assassin's Creed's development is now expanding into a new region. This time, however, it's the location of the lead developer that's changing: Today, Ubisoft announced that Ubisoft Quebec will be taking the lead on the development of a future Assassin's Creed. (Previous Assassin's Creeds have been lead by Ubisoft Montreal in partnership with multiple Ubisoft studios, including Quebec.)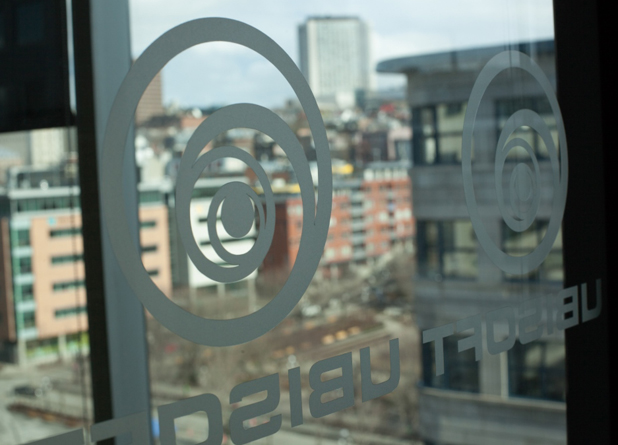 It's all part of a major investment in the Quebec City studio, which includes a significant increase in the number of staff along with all-new facilities in Quebec's St-Roch district, a burgeoning high-tech corridor in the historic Canadian city. Also announced today: Ubisoft Quebec will be allocating $4 million of a previously announced $28 million investment in a new workspace at 585 Boulevard Charest Est, of which the first three floors will become a state-of-the-art studio completely redesigned to support triple-A game development. This investment is bolstered by the city of Quebec, which will contribute $500,000 in financial support to help update the studio and its facilities. (Note: all amounts are in Canadian dollars.)
In the Brotherhood
Of course, Ubisoft Quebec is no stranger to Assassin's Creed. They've been part of the Ubisoft's brotherhood of developers since, well... Assassin's Creed Brotherhood. "Since 2010, our understanding of the franchise has increased each year," says Nicolas Rioux, Managing Director of Ubisoft Quebec. "We were involved in Brotherhood. We were involved in Revelations. We were involved in Assassin's Creed III. With AC III we were working on the biggest DLC for the franchise – The Tyranny of King Washington. After that we were also involved with Freedom Cry. We have the confidence of the brand team and also from Ubisoft to take leadership of an upcoming Assassin's Creed title. The team is ready for the next big step."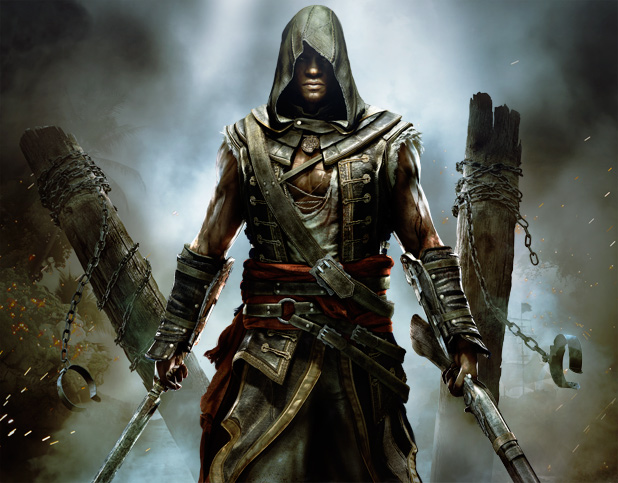 Naturally, this takes people. Ubisoft announced in January that Quebec would expand its talent pool by around 100 new staff in the next three years. So far, Quebec has hired more than half of their goal, bringing the total team up to 350 people. And, yes, some of them are already at work on a future Assassins Creed right now.
While no other details about this upcoming Assassin's Creed are forthcoming (and believe us, we tried to pry some free), Rioux was happy to share some of what makes Ubisoft Quebec special. Along with the aforementioned work, the studio also played a key role in developing the companion gaming for Watch Dogs and Assassin's Creed. "One of the main missions of our studio is to be a leader in creating a universe – connected and mobile," Rioux says. "Beyond that, it's to be able to connect to our universe wherever you want, with whatever device you want, and at any time you want."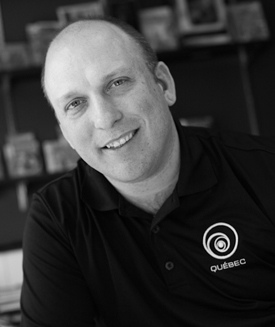 Rioux also compares the growth of Quebec to the rise of Montreal. "If you look back at the Montreal studio, you'll see the same story," says Rioux, who worked at Ubisoft Montreal from 1997 to 2005, before heading to Quebec. "We started from scratch with several employees. We started with the same strategy: to have employees with different kinds of experience. We're taking it step-by-step so we can reach our goals. I was in Montreal in the beginning, too. It was the same story. We started to work on some projects, and each year we were building confidence in ourselves while working toward delivering bigger and bigger projects."
That said, going from a supporting studio to a leading studio will bring about new challenges, but Rioux is confident that the team is ready. "You're in charge of everything," he says. "You're also in charge of making sure you have a good collaboration with the other studios. It's a team effort between studios, but when you have the responsibilities of leadership, there's also more pressure. It's good pressure."
Recruit Missions
If you're interested in joining Ubisoft Quebec, now's a great time. The studio is committed to being in St-Roch for the next 14 years (at the very least), having signed a dozen-year lease that begins when the new location is completed in 2016. And they're recruiting in earnest, for positions that include level designers, game designers, character artists, audio designers, animators, technical directors, testers and more. Check out all the current job openings at Ubisoft Quebec Jobs here: www.quebec.ubisoft.com/en/career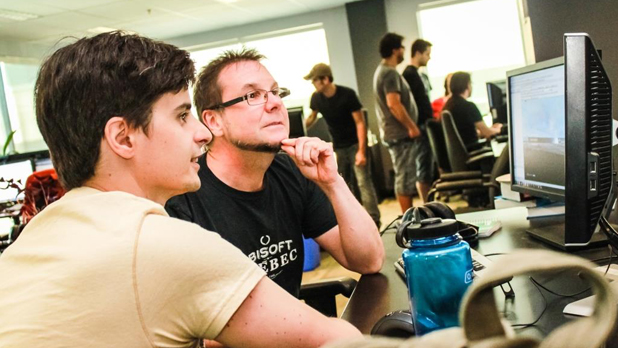 "We plan to be at 425 people before the end of 2017," Rioux says. And with the growth in both the studio and its location – an area that's "bursting with creativity," according to Rioux – Ubisoft Quebec is on track to build, to flourish and to be an even bigger part of Ubisoft's global development team.