Rayman Adventures is coming to Apple TV, and the development team at Ubisoft Montpellier, led by Rayman creator Michel Ancel, has been working to make sure that the game takes advantage of the new features the Apple TV has to offer. First, some details on the game itself: Rayman Adventures is different from Rayman Jungle Run and Rayman Fiesta Run, both of which are classified as "runners." In fact, Rayman Adventures is more like a traditional Rayman game, allowing players to not only punch, run, and jump, but also to freely change direction to explore environments and ultimately help the new Incrediballs characters save their missing eggs.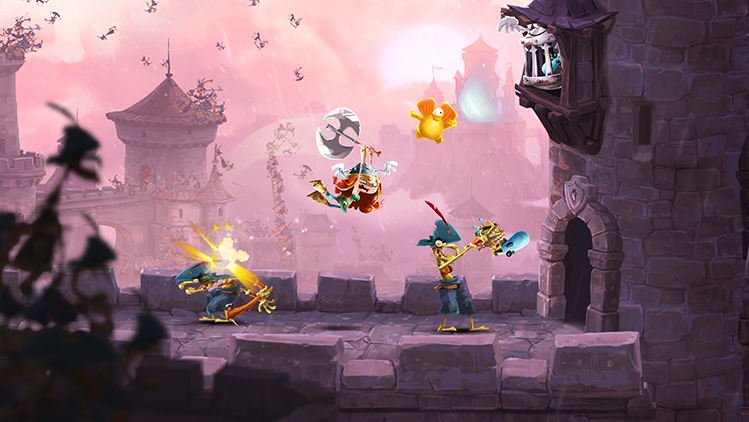 Since it was already designed to take advantage of touch features on iOS devices, Rayman Adventures makes use of the new Apple TV remote, which also features a touch sensor. And because it encourages more of a social gaming experience than games specifically designed for mobile, the Apple TV version of Rayman Adventures includes a one-on-one version of Kung Foot — the popular, soccer-inspired mode from Rayman Legends — so players can go head-to-head on the couch.
Thanks to the UbiArt engine powering Rayman Adventures, the game also takes advantage of the Apple TV hardware from a visual standpoint. The team in Montpellier has been improving the engine over the past couple of years, which has enabled them to produce new visual effects for Rayman Adventures on Apple TV and reach 60 frames-per-second performance on Retina displays.
A release date has yet to be announced for the Apple TV version of Rayman Adventures, but we'll let you know as soon we do.