The Smurfs are headed to 3DS once again, but this time, the unthinkable has happened: someone mysteriously demolished their village while everyone was out on a walk. Naturally, it's up to you to find out who, and to help the Smurfs rebuild by collecting resources, customizing houses, and playing through 12 distinctly Smurfy minigames.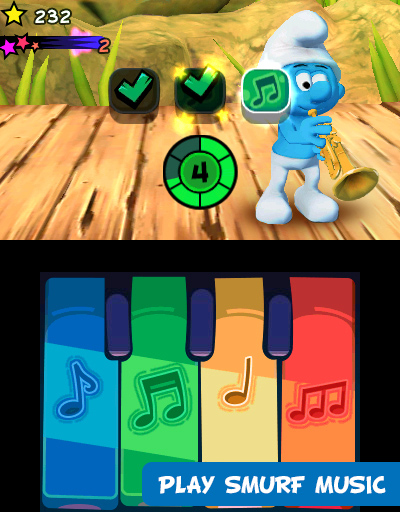 Based on the original Smurfs comics, The Smurfs features a bevy of familiar locations and faces, including Papa Smurf, Smurfette, Hefty Smurf, Gargamel, Azrael and more. It also features minigames tailored for the 3DS, letting players use the stylus to play hide-and-seek, tilt the 3DS to mix potion ingredients and blow on the microphone to cool off their creations. The Smurfs will launch exclusively for 3DS on October 13, with a suggested retail price of $29.99.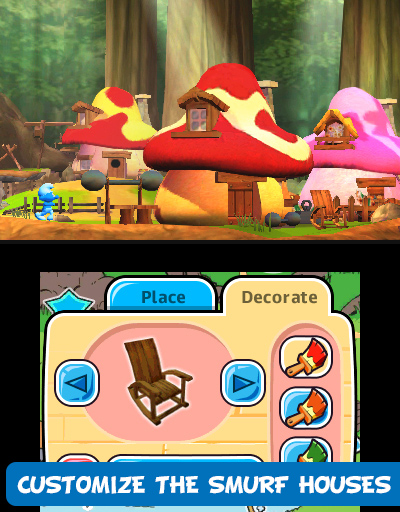 For more on Ubisoft's 3DS games, check out these stories:
Gravity Falls: Legend of the Gnome Gemulets Unveiled for 3DS
Tetris Ultimate 3DS is Out Now!