For Honor's first Egyptian Hero is incoming, a developer shares insight into creating a fictional language, and Ubisoft partners with an international modding group for the Watch Dogs franchise. All this and more in this roundup of all Ubisoft news from July 16-22.
For Honor's First Egyptian Hero, the Medjay, Arrives July 28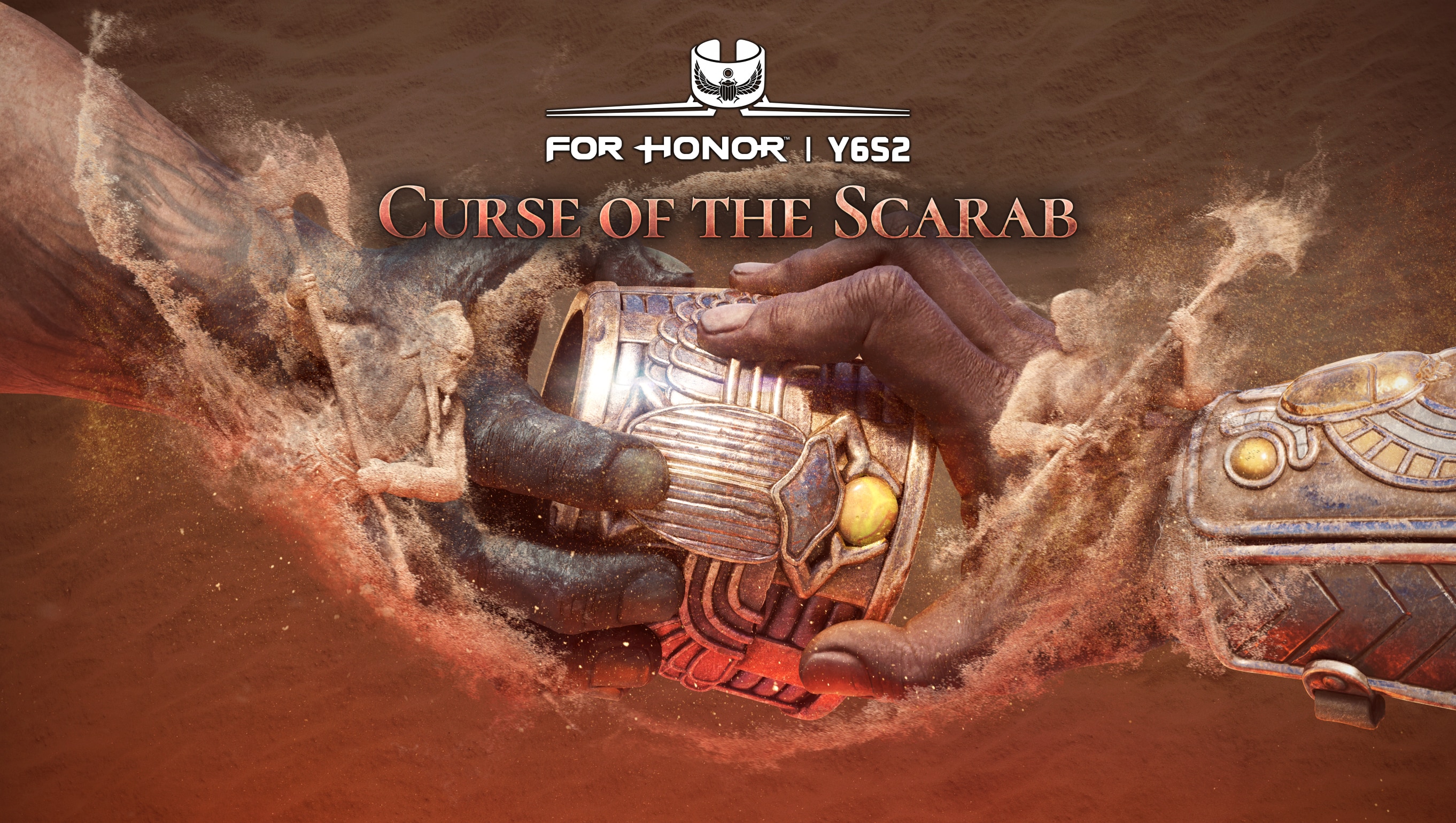 The Medjay, For Honor's newest Outlander Hero, will arrive in the game on July 28. Neferkha has traveled from Egypt to recover the Scarab Bracelet that Bolthorn stole at the beginning of Year 6 Season 2, an action that brought a terrible curse down on Heathmoor. A warrior equipped with a Fan Axe and Dual-Wielding Axe, the Medjay will be a fearsome Hero in both group and one-on-one battles.
How One Assassin's Creed Valhalla Developer Created the Isu Language From Scratch
The Isu are a cornerstone of Assassin's Creed lore, a highly advanced civilization that predates humanity on Earth. Remnants of their culture are located throughout games in the franchise, including a series of glyphs and symbols that compose the Isu alphabet. Antoine Henry, a game developer at Ubisoft Paris, was given the opportunity to take those symbols and create a language. In this interview, he details the inspiration for the new language, the tools he used to create it, and how he made sure it would be reflective of a pre-human civilization.
How Ubisoft and NOMAD Group "Modded" Watch Dogs: Legion
Modding is the act of changing elements of a published game, and it's usually done by players themselves. One example is a multiplayer mod for Watch Dogs 2 created by the NOMAD Group, an international collective entirely made up of volunteers. This article explores how Ubisoft learned of NOMAD Group and came to form a partnership with them across the whole Watch Dogs franchise.   
Ubisoft+ Spotlight - Assassin's Creed Unity
(Editorial note: This is a series of quick weekly highlights written by our News team writers that feature games available with a Ubisoft+ subscription. We hope you'll enjoy reminiscing with us, or perhaps discover something new.)
Youssef Maguid, Manager, Editorial Communications: Revolutionary Paris has never been as beautifully realized as it is in Assassin's Creed Unity. 2014's entry into the series marked the franchise's first jump into "next-gen" (PS4 and Xbox One at the time), and with that came remarkable environmental detail, denser NPC crowds, and a grander urban environment than ever before. Exploring 19th-century Paris is still a visual feast today, eight years later.
Unity tells the story of young, brash Arno Dorian, who is wrongfully accused of murder and joins the Assassin Order seeking revenge. Meanwhile, Dorian must navigate his life-long relationship with Élise de la Serre, a woman with Templar connections of her own. Their story has all the trappings of an Assassin-and-Templar Romeo-and-Juliet story, but we'll leave it to you to uncover more.
Gameplay-wise, Unity introduced the "parkour down" feature that allowed Arno to descend buildings with the same fluidity and grace that he climbs them. And if you're looking for an entirely unique Assassin's Creed experience, Unity is the only game in the series that features co-op missions for up to four players, because the only thing better than sneaking and assassinating alone is sneaking and assassinating with friends. You can experience Assassin's Creed Unity today with a Ubisoft+ subscription.
Game Updates
Rainbow Six Siege deployed title update Y7S2.2 on July 21, dropping improvements to the Reputation system and several bug fixes to the shooter.
Reverse Friendly Fire Reputation Penalty automatically activates for players who injure too many teammates
R.O.U. Projector VFX no longer persists if a player is downed on the light screen
Headphone icon now always appears when a teammate talks in voice chat