Division Agents should prepare for new, unexpected threats to arrive in plague-stricken Manhattan soon with the release of Update 1.7 on August 15. New global events will introduce modifiers that will affect all PvE areas (including DLC) by shaking things up, providing a stiffer challenge, and offering powerful rewards. Each Global Event will be themed, and the first one, Outbreak, will be tied to the pandemic that brought the city to its knees. Additionally, new Activity modifiers can be activated on specific missions and Incursions, stacking on top of the Global Event modifier and providing a new difficulty layer to test your tactics and teamwork.
There will be more Global Event types revealed later on, but rest assured that your hard work won't go unrewarded. Existing gear sets are being revamped and upgraded to Classified Gear sets, which carry new five- and six-piece bonuses, bigger primary stat roles, and additional recalibration options. During the Outbreak event, for example, players will be able to collect a Classified version of Deadeye gear, which will impart this new six-piece bonus: "When zoomed, getting a headshot kill with Marksman rifles will increase critical hit damage by 20% every second to a maximum of 100%, and will increase stability by 100%. Last for 10 seconds or until no longer zoomed."
Additionally, a new cosmetic customization slot will let you up your intimidation factor with face masks. You'll also be able to update your look at the barbershop by swapping out your sunglasses or getting a fresh cut. New Encrypted Caches with exclusive emotes, outfits, and skins will be unlockable with cypher keys that can be purchased with premium credits, or assembled from key fragments, which you can collect by completing commendations (see below) or killing named bosses throughout the game.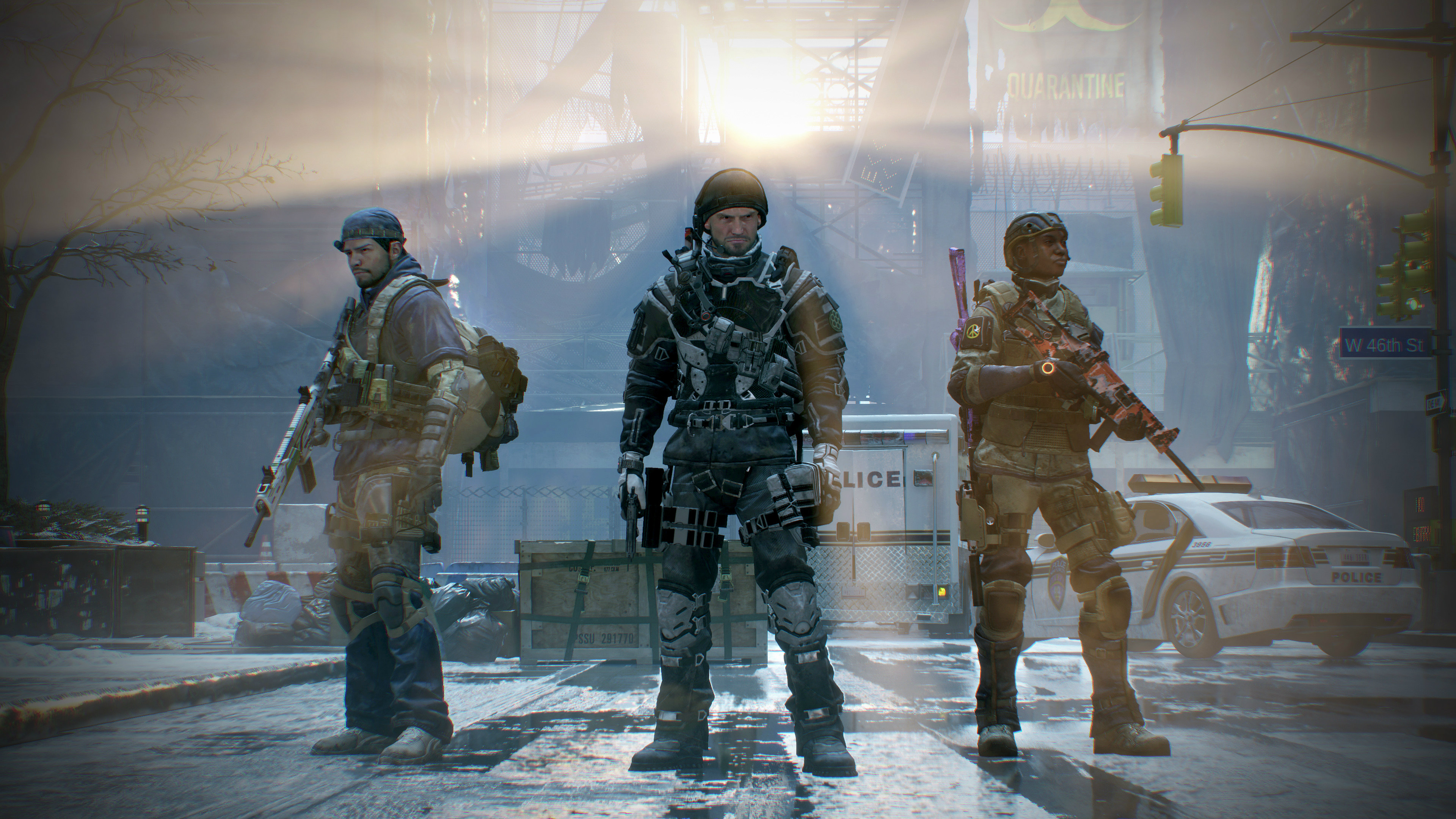 For Agents who have dared to accomplish some of the more difficult tasks in The Division, a new kind of challenge is coming to help you show off your achievements. Commendations will reward players with new arm patches for doing things like killing 100 enemies with a shotgun, finishing Napalm Production Site on Legendary Mode, and activating all 63 ECHO scenes (and don't worry, if you've already completed one of these tasks, you'll get commendation credit for it).
If you haven't purchased the Survival DLC (but own the full game), you'll get a chance to try this thrilling session-based mode for free from 6:00AM PDT on August 18, to 12:00PM PDT on August 20. Survival turns the winter weather and the virus into real threats, and challenges you to start with just a pistol and make it all the way to a Dark Zone extraction. Playable in PvP or PvE, Survival is an exciting twist on The Division, and with Update 1.7, new scoring and new reward balancing will make it even more lucrative.
Update 1.7 is coming on August 15 to The Division. To catch up on the latest news about The Division, check out the UbiBlog's previous coverage.