As part of Ubisoft's 30th Birthday celebrations, PC gamers can
download Assassin's Creed III for free from Ubisoft Club from now
until January 4, 2017.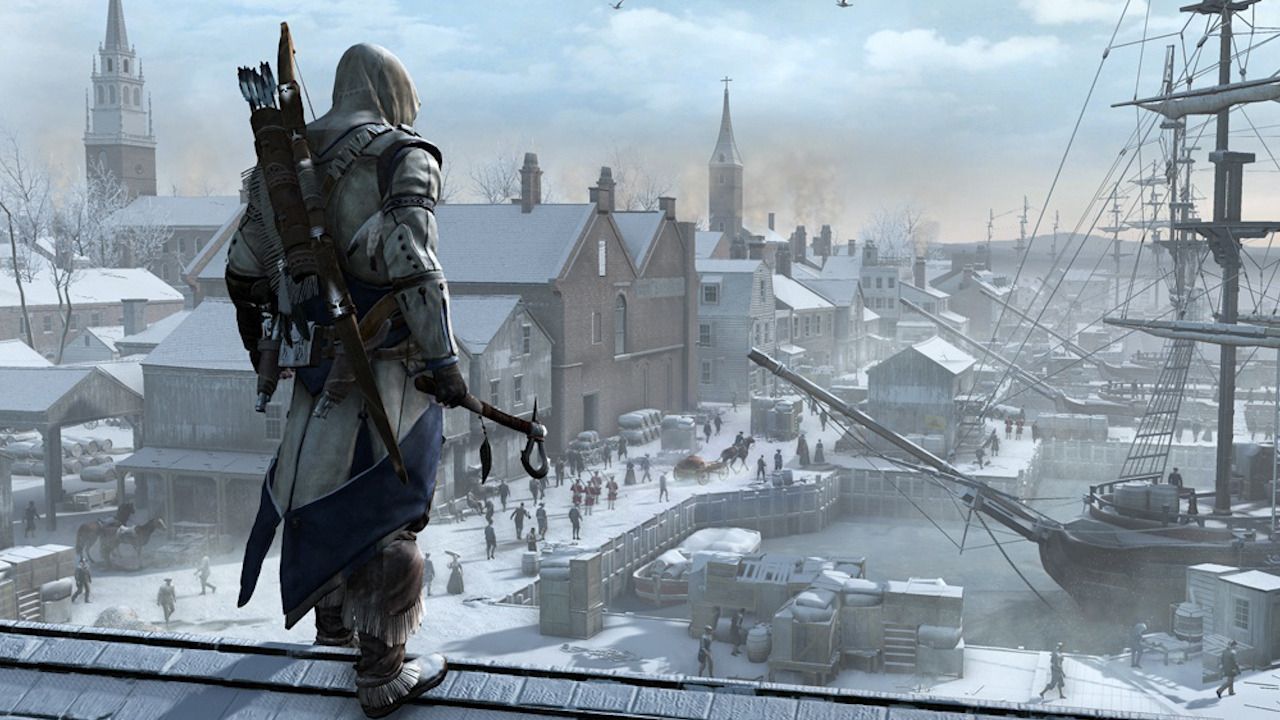 Assassin's Creed III not only introduced the world to Connor
Kenway (or Ratonhnhaké:ton to give him his Mohawk name,) but also
his dad who was arguably one of the best characters in the series:
Haytham Kenway, brilliantly played by Adrian Hough. The game also
moved the series across the Atlantic to the New World, taking in
American Revolution era Boston and New York, along with the
frontier area where hunting and crafting were introduced. It was
also the first Assassins game to bring naval combat to the party,
with the addition of Connor's ship the Aquilla.
While you're in the Assassins mood,
the Ubisoft Store currently
has some crazzzy deals on Assassin's Creed PC bundles until January
This includes the
Animus Pack, the (nearly) complete Assassin's Creed experience
(containing ACI, ACII Deluxe Edition, ACB Deluxe Edition, ACR Gold
Edition, AC3 Deluxe Edition, ACIV Black Flag Deluxe Edition, ACL
HD, ACL HD Bonus Pack, ACRo Deluxe Edition, ACU, ACU Revolutionary
Armaments DLC Pack, ACU Secrets of the Revolution DLC Pack, AC
Syndicate Gold Edition and AC Chronicles Trilogy) with 72% off at
$109.99! According to gamelengths.com, just the main Assassin's
Creed games add up to an average of almost 330 hours of gameplay.
So if you were to take up playing the Animus Pack as a career,
you'd have to work more than two months of Monday to Friday 9 to 5
to finish it all. For all the latest Assassin's Creed news, stay tuned to
UbiBlog.