Yes, the Rabbids are coming to VR this Spring in "Virtual Rabbids", an exclusive experience for Google's Daydream VR platform. Rogue Rabbids have stolen and scrambled a top secret nuclear password – and a secret government agency need you to recover the digits. Here's the announcement trailer. Keep scrolling for more details and the first screenshots!
Players will get closer to the Rabbids than ever – experiencing their world and discovering new ways to play with the Daydream controller and headset. According to the fact sheet, you'll need to "make it out of a strange surgery alive, play national anthems using crazy objects, and play through a story that might just save the world." Sounds good to me.
Here are the first screenshots (click to see the big versions):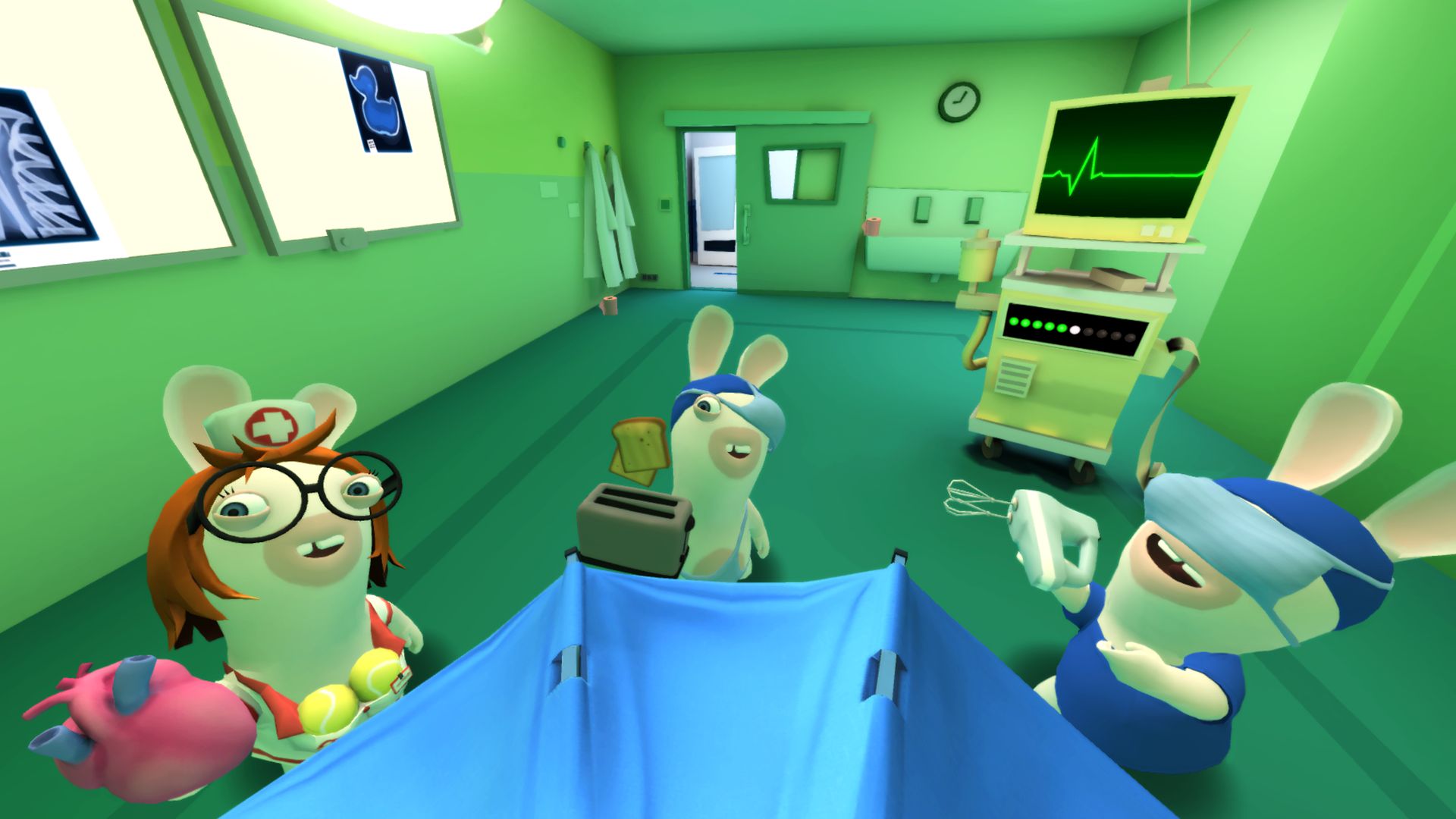 Strange surgery!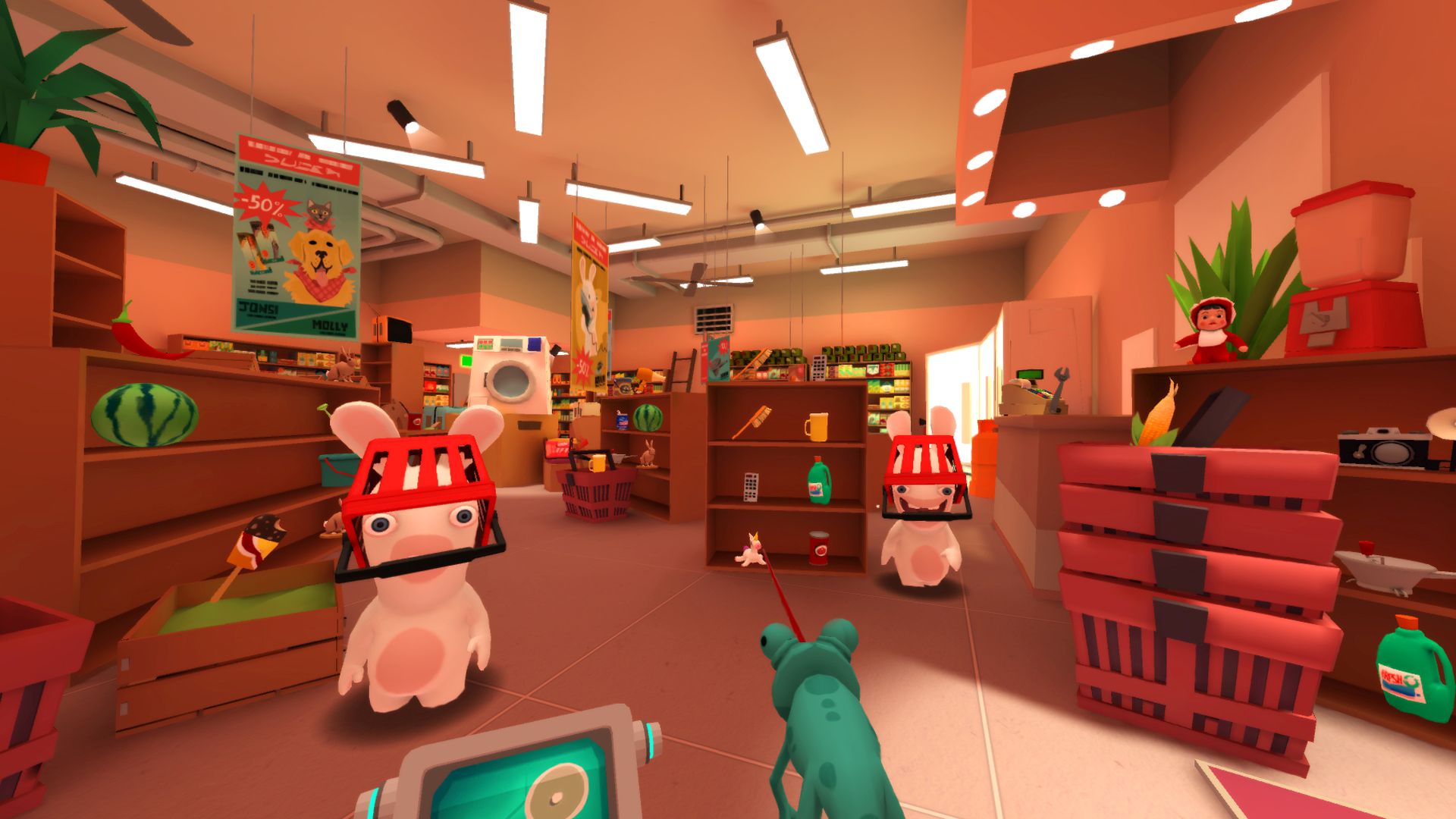 Exploring locations!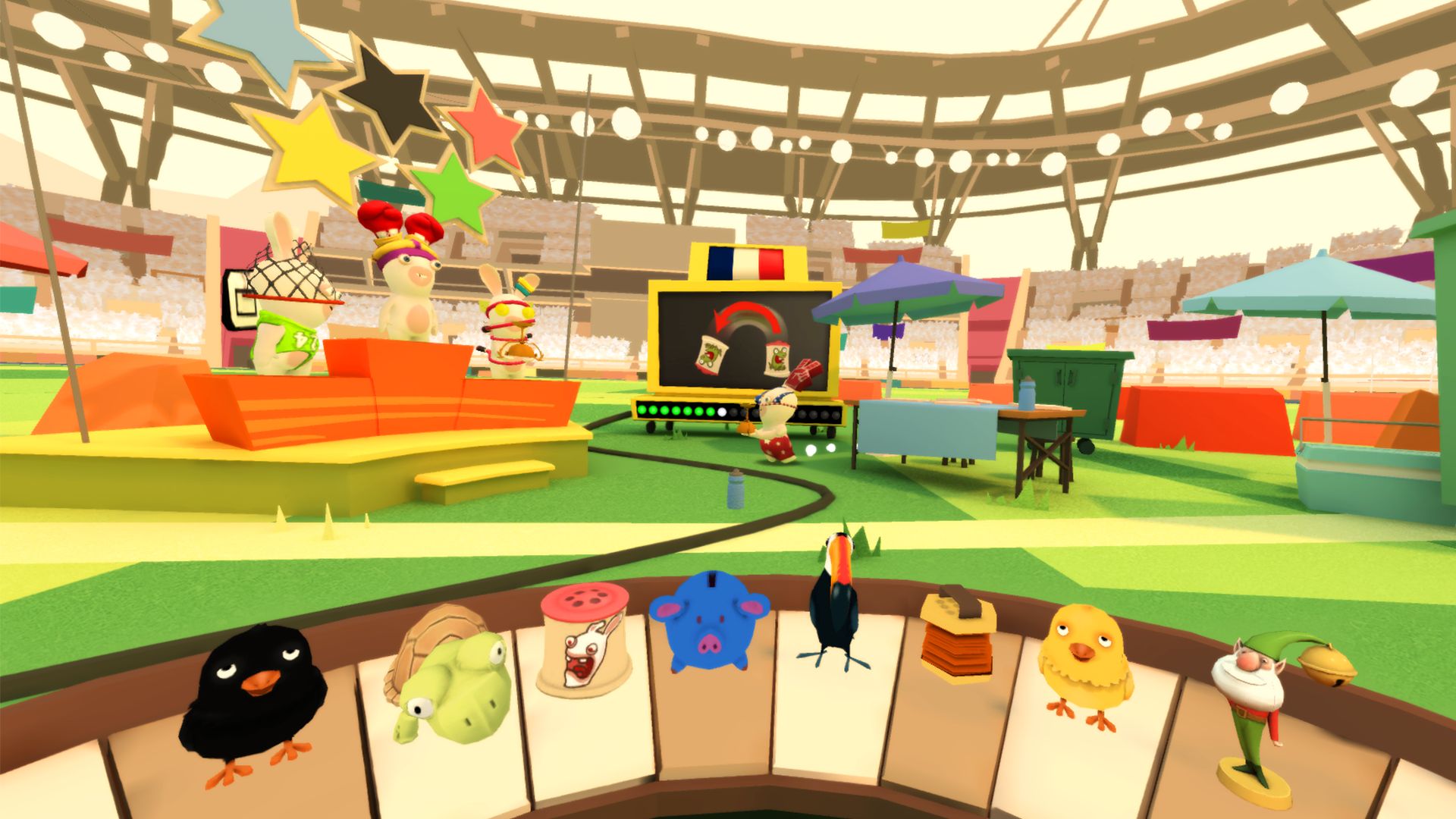 National Anthems!
Through the game, you'll apparently become the first person able to communicate with the Rabbids – trying to understand their gestures, use their objects and work with them to find those missing nuclear numbers. Through the game you'll unlock a wide range of tools, and have the chance to reveal hidden toys by exploring the fully realised locations. The more you play, the more you'll discover.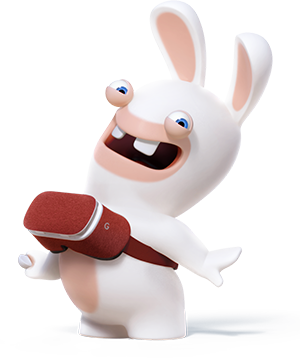 Virtual Rabbids comes to Daydream VR this Spring. Stay tuned to Ubiblog for all the latest news.