The Six Collection, a new line of collectible figurines, has arrived at the Ubi Workshop. Now available for preorder, the five chibi collectibles include Montagne, Ash, Smoke, IQ, and Tachanka. Each vinyl figurine is four inches tall and has a host of details that make them immediately identifiable.
Montagne carries his extendable shield.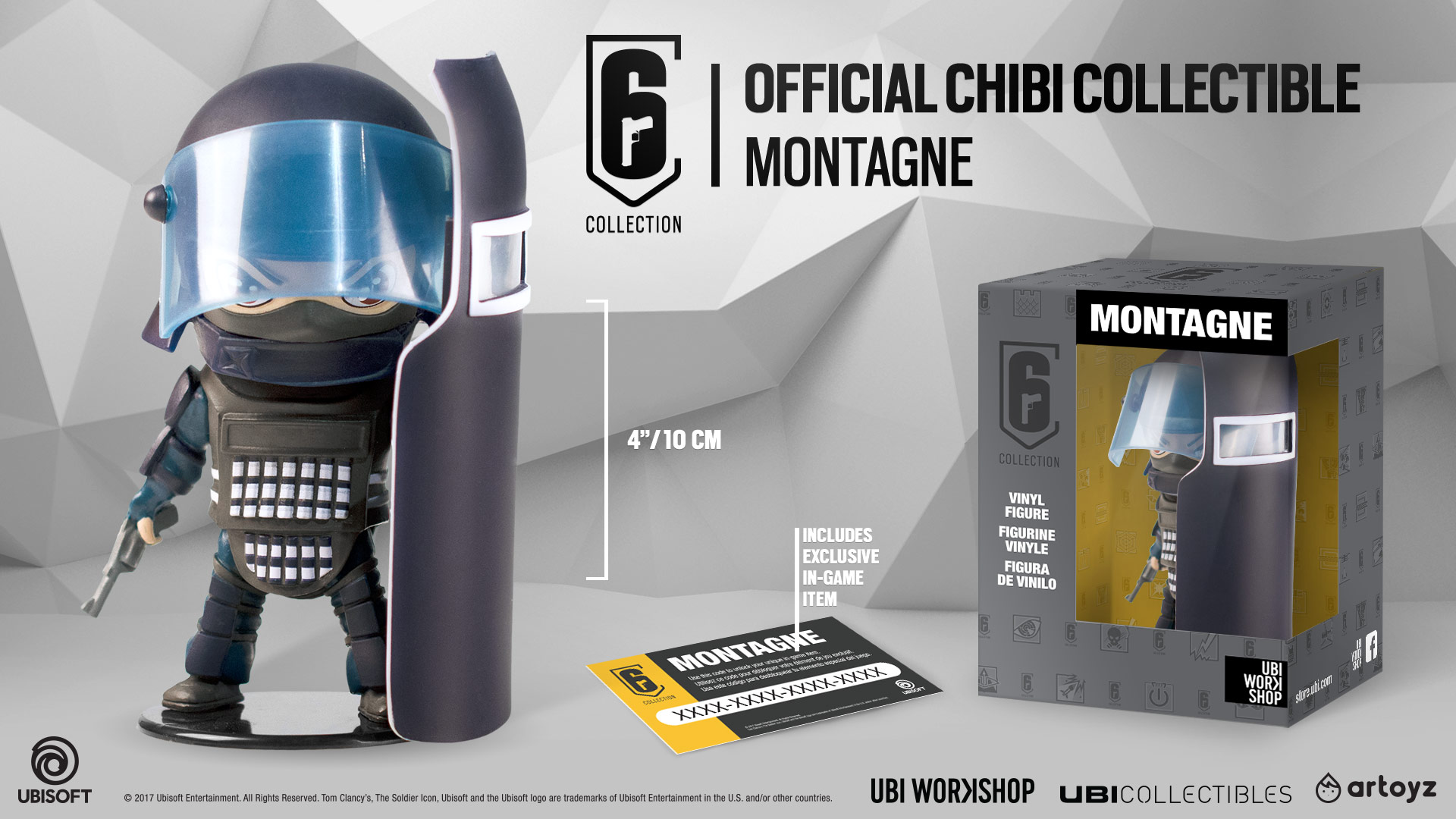 Ash sports her baseball cap and glasses.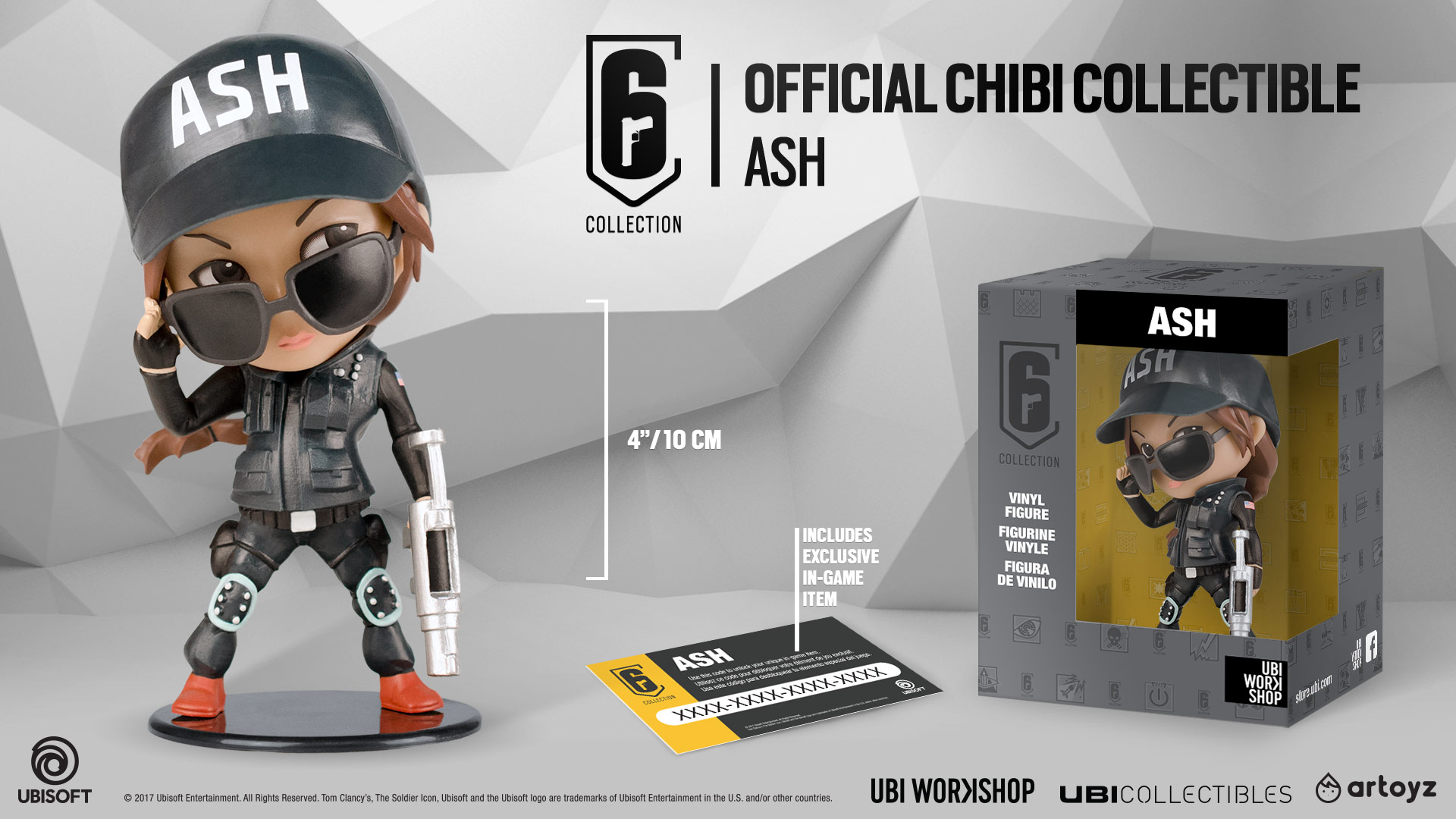 Smoke carries one of his "beauties" in each hand.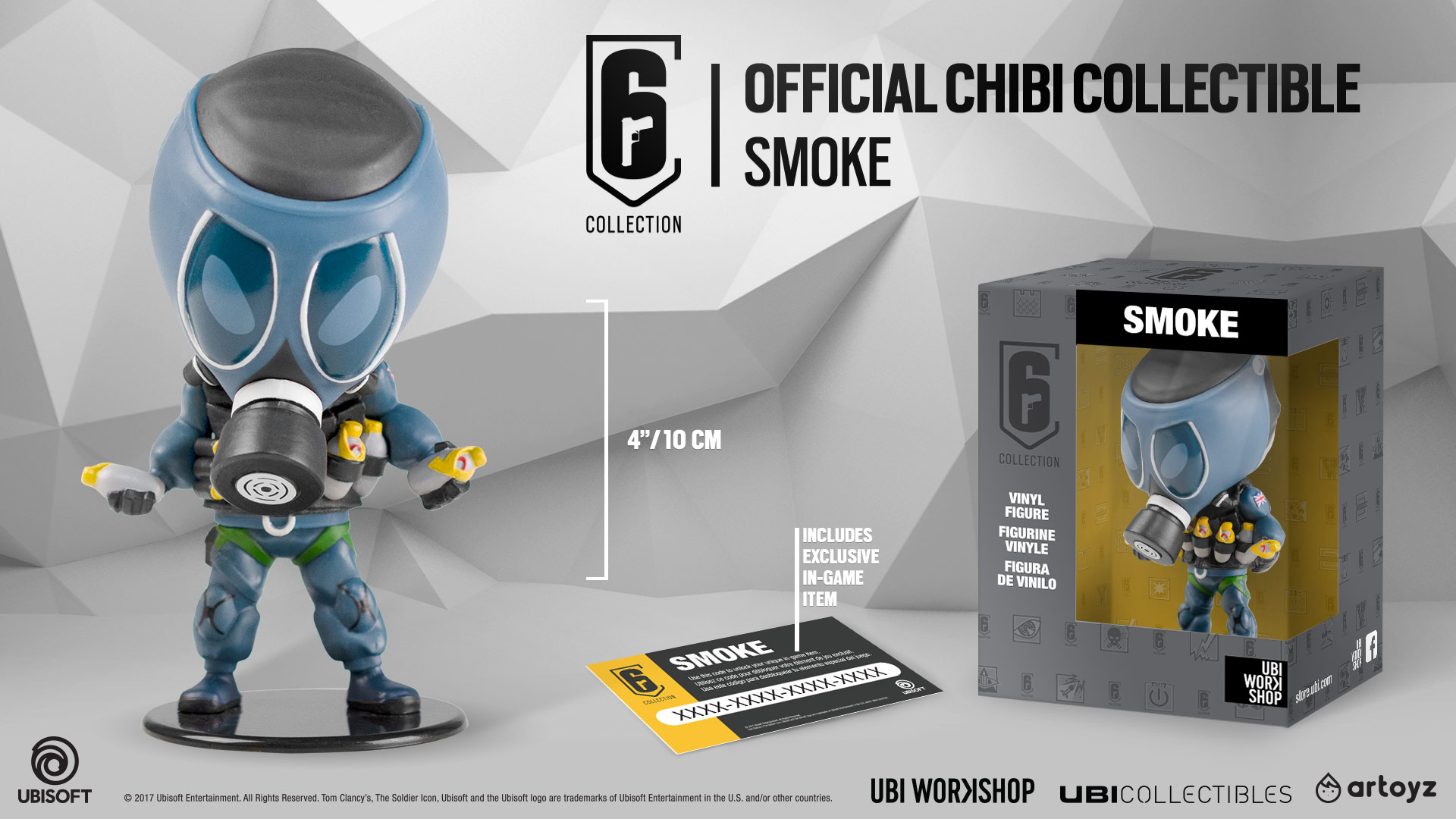 IQ deploys her electronics detector.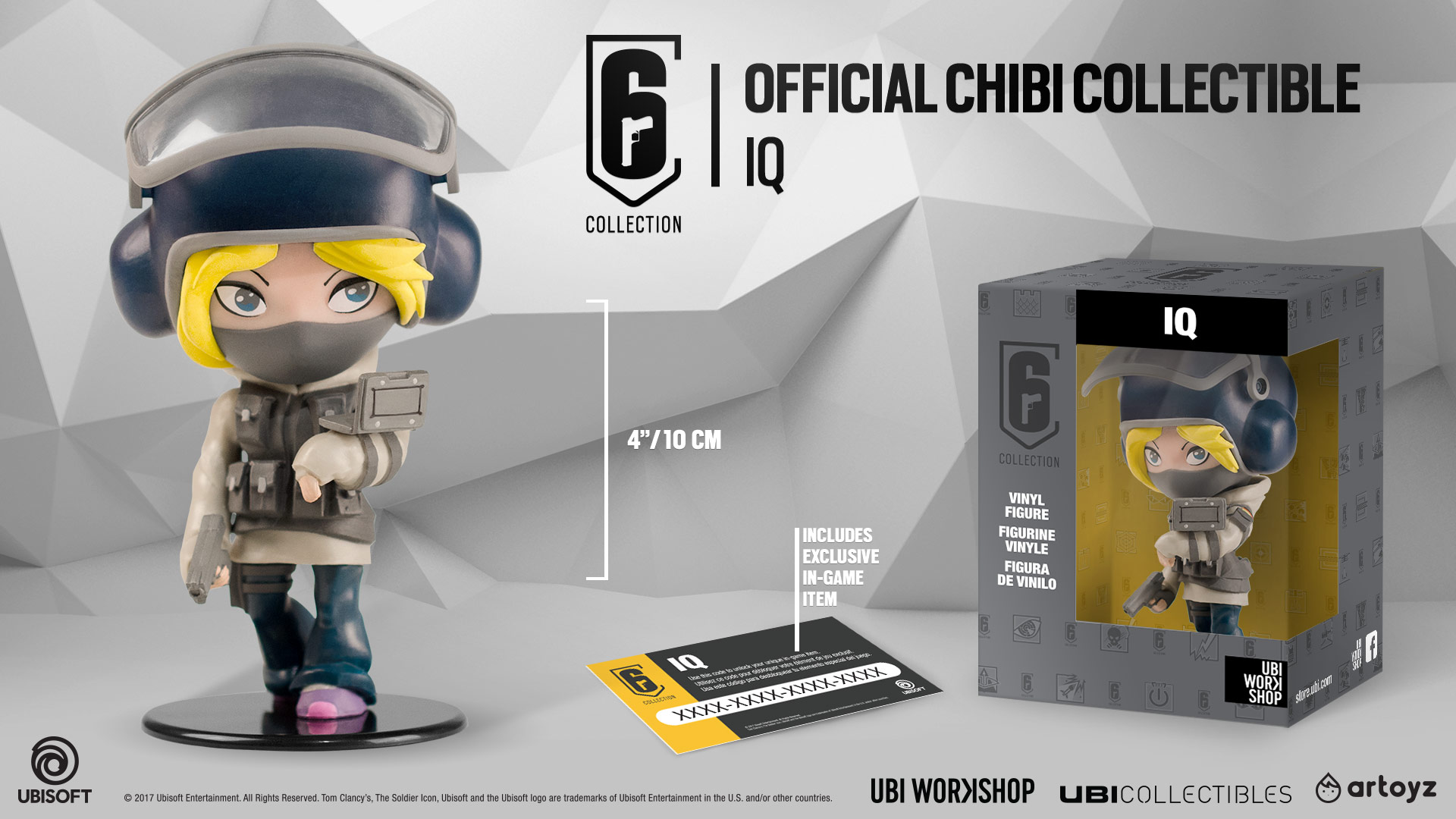 Tachanka glowers out through the slit in his helmet.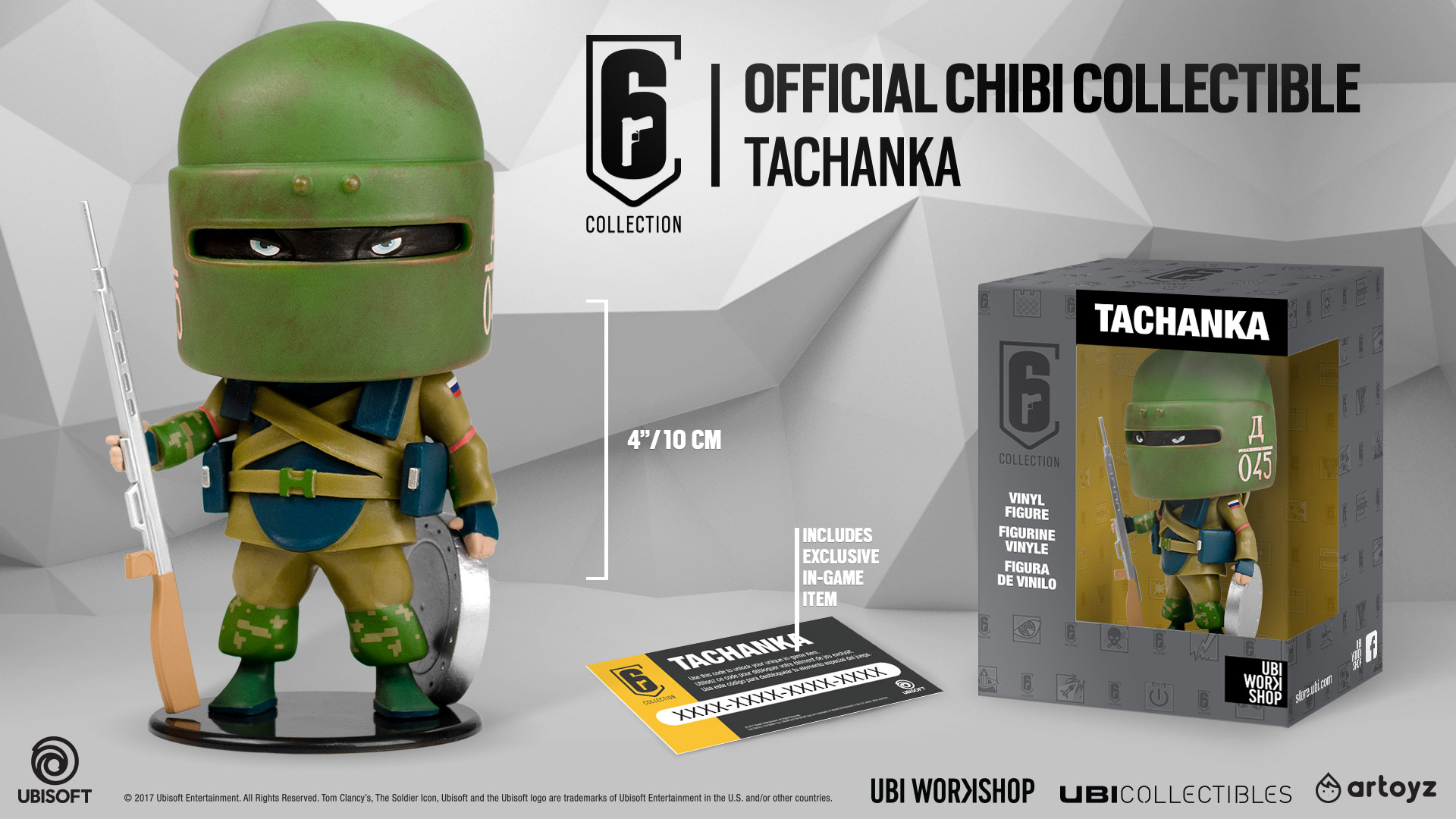 In addition to the figurine itself, each purchase will also include a code for the corresponding in-game chibi charm. As with any Ubi Workshop purchase, you'll also earn Uplay units that can be redeemed for a variety of digital goods and in-game content through Uplay.
The Six Collection figurines are available for preorder now, and will ship on October 3.