Just Dance releases a new season, Far Cry 4 is available for free on Prime Gaming, and The Division 2 and Assassin's Creed Origins deployed updates – check out all of that and more in This Week at Ubisoft:
Just Dance 2022 Season Two: Surreal Available Now
Put on your dancing shoes and crank up the stereo – it's time to boogie in Just Dance 2022's newest season: Surreal. Season Two brings new content to the Just Dance Unlimited streaming service, including exclusive songs, fan-favorite tracks, and new tournaments. Part One launched on June 2, and Part Two will launch on June 30.
Far Cry 4 Free With Prime Gaming Through July 1
From now until July 1, Far Cry 4 is available free on PC through Amazon's Prime Gaming, a service available to Prime members. Once downloaded, any game from Prime Gaming is yours to keep, even if your Prime subscription lapses. Dive into the wild Himalayas today and help a rebellion struggling against the tyrant Pagan Min.
Ubisoft's Environmental Commitment – 2022 Update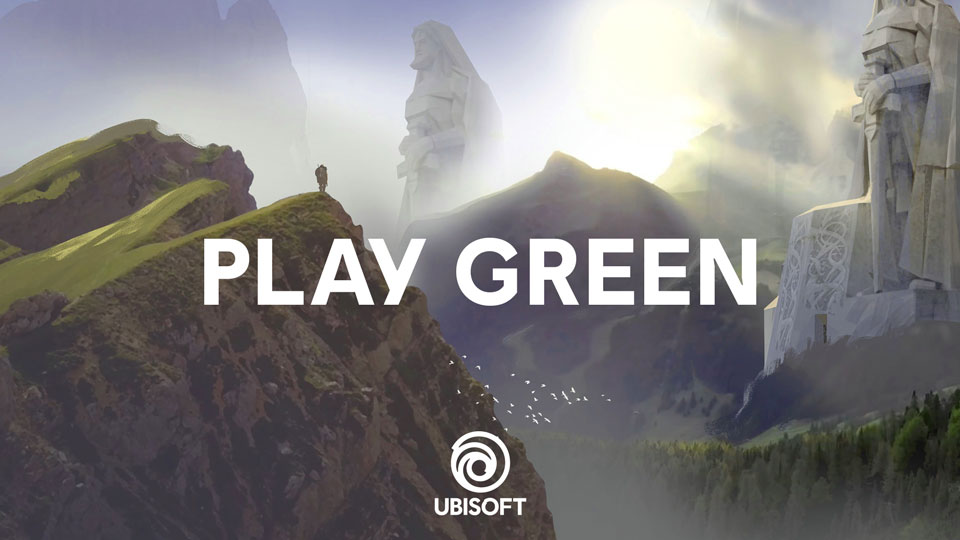 Nicolas Hunsinger, Ubisoft's director of corporate environmental sustainability, gives an update on Ubisoft's Play Green initiative, currently in its second year. Play Green has two goals: to reduce the company's carbon footprint, and to act as a positive influence among our teams and players about environmental protection. In this update, Hunsinger details how Ubisoft has lowered its carbon footprint per employee in the past year, and how the company will continue that trajectory in the future. He also describes environmental in-game activations that took place in Ubisoft titles like Anno 1800, Ghost Recon Breakpoint, Hungry Shark, Riders Republic, and more.
Ubisoft Worldwide YouTube Channel Is The New Home For All English Language Videos
As of today, all of Ubisoft's English-language YouTube content can be found on Ubisoft's WorldWide YouTube channel. All of the videos on Ubisoft's North America channel will stay where it is, but moving forward, all new content will be posted to the WorldWide channel. If you haven't subscribed yet, now is the perfect time, making sure you stay up-to-date with new trailers, news, and features from Ubisoft.
Ubisoft+ Spotlight – Watch Dogs: Legion
(Editorial note: This is a series of quick weekly highlights written by our News team writers that feature games available with a Ubisoft+ subscription. We hope you'll enjoy reminiscing with us, or perhaps discover something new.)
Chastity Vicencio, Editorial Communications Manager: Watch Dogs Legion takes you to near-future London where you are tasked with rebuilding DedSec after bombings caused by terrorist entity Zero Day force the city into an authoritarian police state under the boot of private military company called Albion. London's authorities wrongly accuse DedSec of the crimes, while actual criminals Clan Kelley rule the city's underground. To take on Zero Day, Albion, and Clan Kelley, you'll need to recruit allies by playing as anyone you encounter in the open world. Each person you meet has their own set of skills, items, and talents. Aside from the single-player storyline, a major highlight of playing the Ultimate Edition on Ubisoft+ is getting access to the Bloodline expansion, a satisfying prequel storyline where you play as Aiden Pearce from Watch Dogs and Wrench from Watch Dogs 2. You'll also get access to new heroes including Mina, who has mind-control abilities, and Darcy, a member of the Assassin Order. Watch Dogs: Legion is available through a Ubisoft+ subscription, or for purchase at the Ubisoft Store.
Game Updates
The Division 2 saw title update 15.1 drop into player servers on May 31, bringing a host of gameplay improvements and bug fixes. Some of the major changes are highlighted below, but you can check out the full patch list here.
Players no longer get stuck on 100% loading screen after exiting Countdown Mode

Bluescreen and Dread Edict exotic weapons now displayed on the wall at the shooting range

All players now receive encryption key after completing a Manhunt as a group
Assassin's Creed Origins received update 1.6.0 on June 2, enabling 60 FPS on Xbox Series X|S and PS5. It also added a new Assassin's Creed Franchise store menu.