There's nothing quite like the feeling of sitting down with a group of friends for game night – especially when the game in question involves using all your wits and guile to trick and outsmart your opponents. Werewolves Within brings that experience to virtual reality, letting you match your investigative skills with five to eight online players on Oculus Rift, PlayStation VR, or HTC Vive – and it's out now on all three platforms.
Casting you as a villager in the little medieval town of Gallowston, Werewolves Within pits you against the clock as you discuss, argue, and use special powers to uncover which of your fellow players are werewolves in disguise. Once the arguments have been made and likely culprits have been accused, a final vote determines whether the monsters are exposed, or mob justice claims an innocent life.
With the sense of presence that VR offers, Werewolves Within feels like you're actually surrounded by other people, creating a true online social experience. This feeling is heightened by the way the game animates its characters, analyzing their players' voices to create appropriate body language and reflecting each player's head movements on their avatars. You can even stand up to command attention, or lean toward one of your fellow players to whisper secrets to them. (Just make sure you don't look too suspicious when you do.)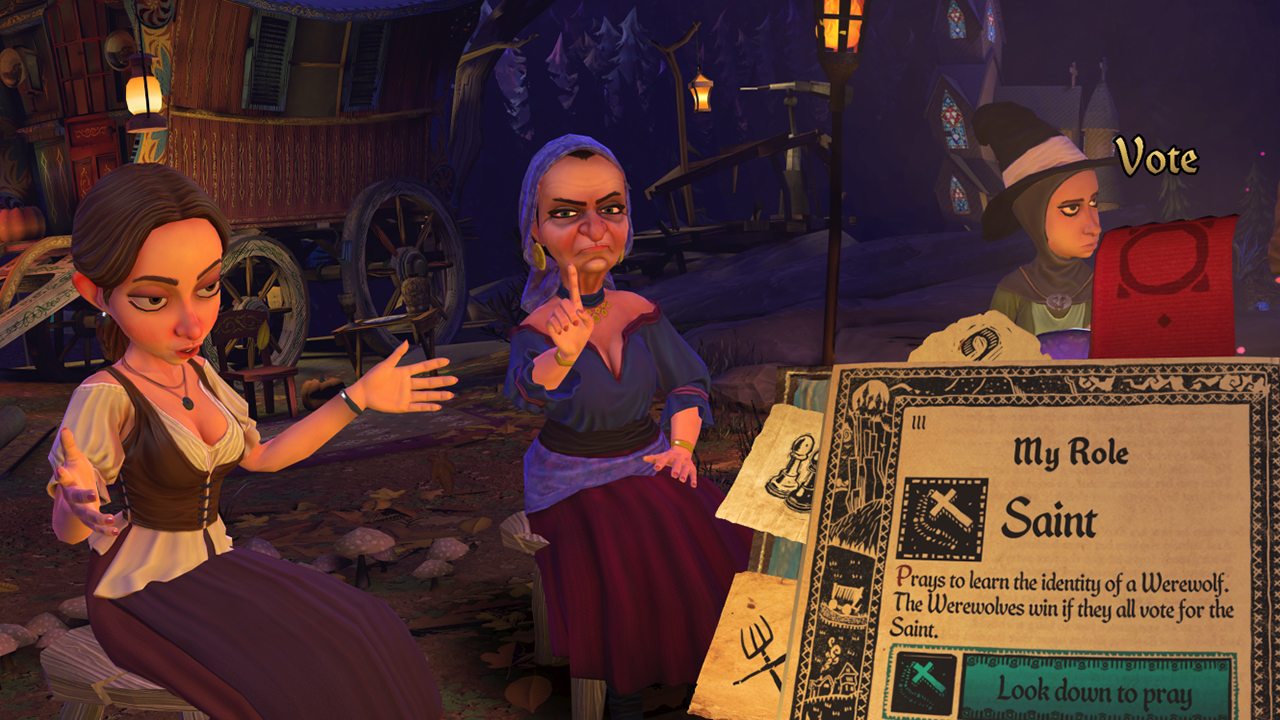 Werewolves Within is available now for Oculus Rift, HTC Vive, and PlayStation VR, and supports cross-platform play.