Rainbow Six Siege is almost here. If you listen closely, you might even be able to hear the clicking of heavy boots up by the chimney as Operators prepare to breach. And after Siege launches on December 1, waves of fresh content will come rolling in for a full year. New goodies like maps, modes and operators will be free for all players, but with the Season Pass, you'll get your hands on some of this of this stuff a little earlier. You'll also get access to some weapon skins and other bonuses. Take a look below for a full rundown of what the Season Pass has to offer.
>
The Rainbow Six Siege Season Pass includes:
Seven-day exclusive early access to the eight new operators, which you can instantly add to your roster upon their release
Permanent 5% Renown boost that will allow you to unlock content quicker
The exclusive Season Pass Porter weapon skin
The Safari Bundle of five weapons skins (Tiger, Leopard, Gold, Snake and Zebra)
Two extra daily Renown-earning challenges (giving you a total of five)
600 R6 Credits that can be used to purchase additional in-game content, like weapon skins
Operation Black Ice is the first content pack (check out this story to learn more about the content "seasons"), and it will hit in January. Operation Black Ice introduces two new operators from the JTF2 (Canadian Joint Task Force 2 counter-terrorism unit), a new map and more. All users will have free access to the map and operators, but Season Pass holders will have the seven-day early access mentioned in the list above.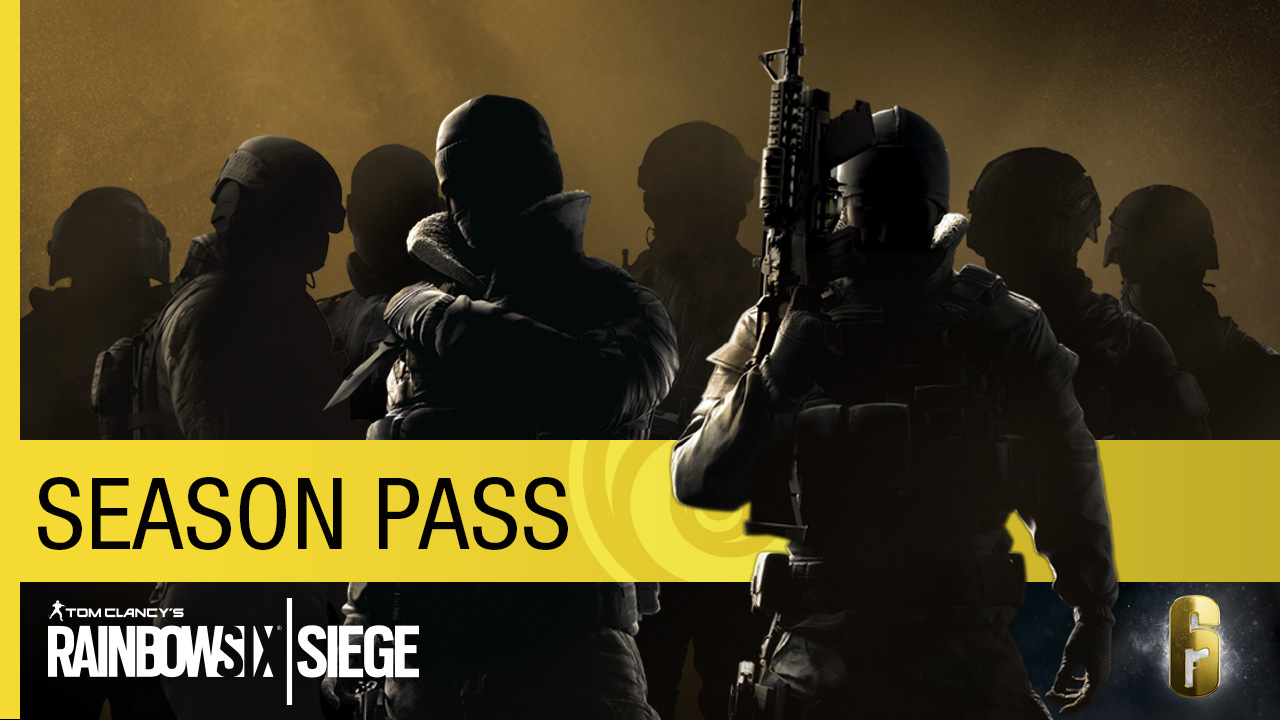 The Season Pass is available as part of the Gold Edition of Rainbow Six Siege, or you can purchase it on its own for $29.99. For more information on how the post-launch support and content will work, you can head over to this feature.
Rainbow Six Siege is coming to PS4, Xbox One and PC on December 1.
For more on Rainbow Six Siege, keep an eye on the Rainbow Six hub, and check out these features:
Rainbow Six Siege – Post-Launch Maps, Operators and Modes
Inside Rainbow Six Siege's Single-Player Situations