Season 3 of the Pro League for Rainbow Six Siege will welcome a whole new crop of competitors to the world stage. Four new regions—Japan, South Korea, Southeast Asia, and Australia-New Zealand—will form the Eastern Pro League at the start of Season 3 in September. They will compete for the opportunity to play in the Eastern Pro League finals in Sydney on October 21-22. The winners of the Eastern Pro League will go on to compete against the winners from the European, North American, and South American regions in the Pro League Season 3 Finale in São Paulo on November 17-19.
The Season 2 competition is underway ahead of the finals in Cologne, Germany on August 25-26 during Gamescom. Group stage matches are being played now, on Mondays, Tuesdays, and Thursdays through July 13, and you can find schedule and team information on the ESL Pro League site.
the ESL Pro League site.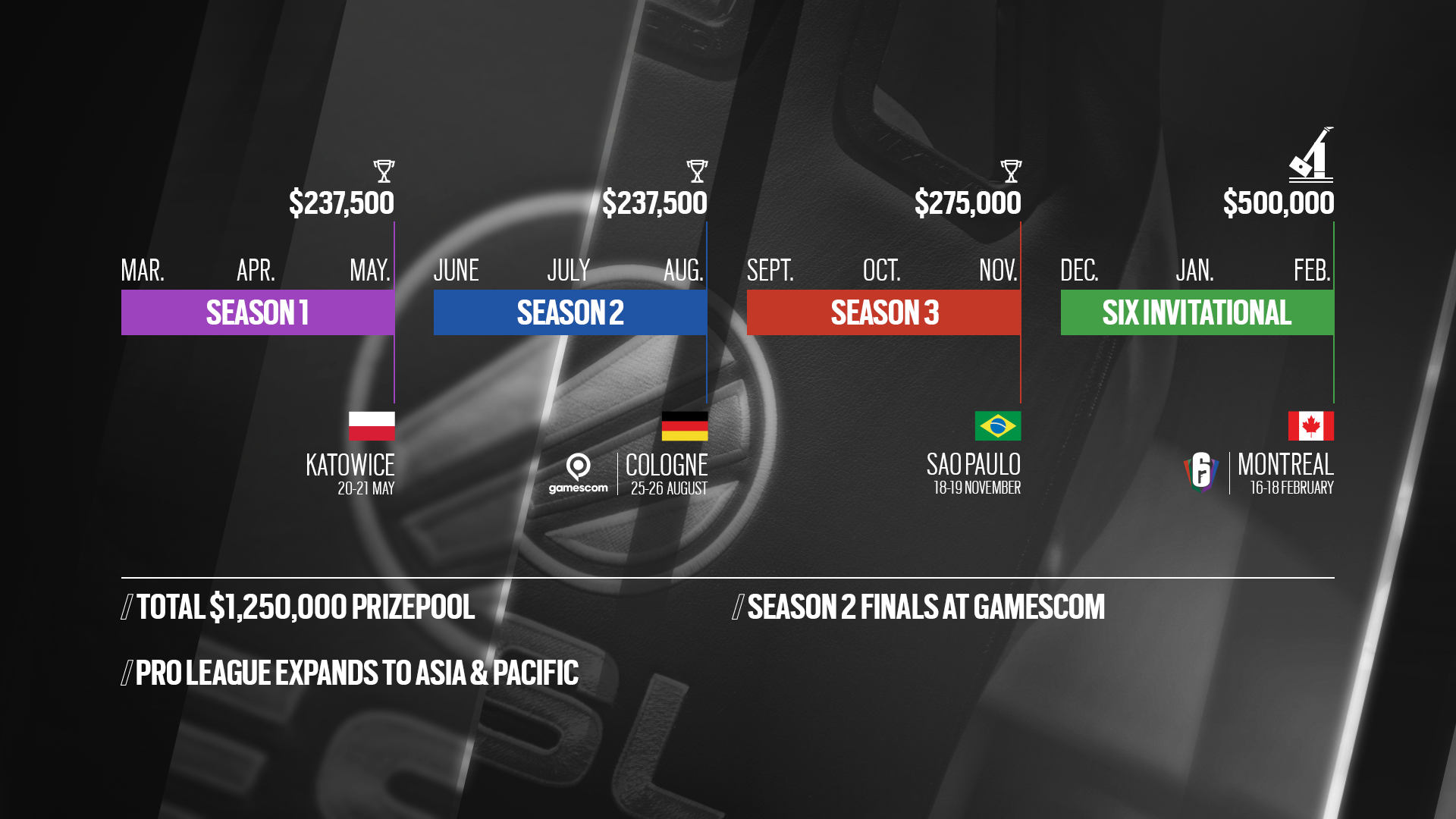 In addition to striving to win each Season's competition, teams will also vie for slots in the second Six Invitational to be held in Montreal on February 16-18, 2018. The Six Invitational prize pool of $500,000 will brings this year's total Siege prize pool to $1,250,000.
Rainbow Six Siege is out now for PC, PS4, and Xbox One. To learn more about Rainbow Six Siege and start your journey to getting a slice of that prize money, check our previous coverage.