When it launches on October 27, Assassin's Creed Origins will offer you a chance to dive deep into the world of Ancient Egypt as Bayek of Siwa, one of the first of the Brotherhood – but if you want to go even deeper, you'll also be able to explore that world through a novel, a comic miniseries, an art book, and an official guide.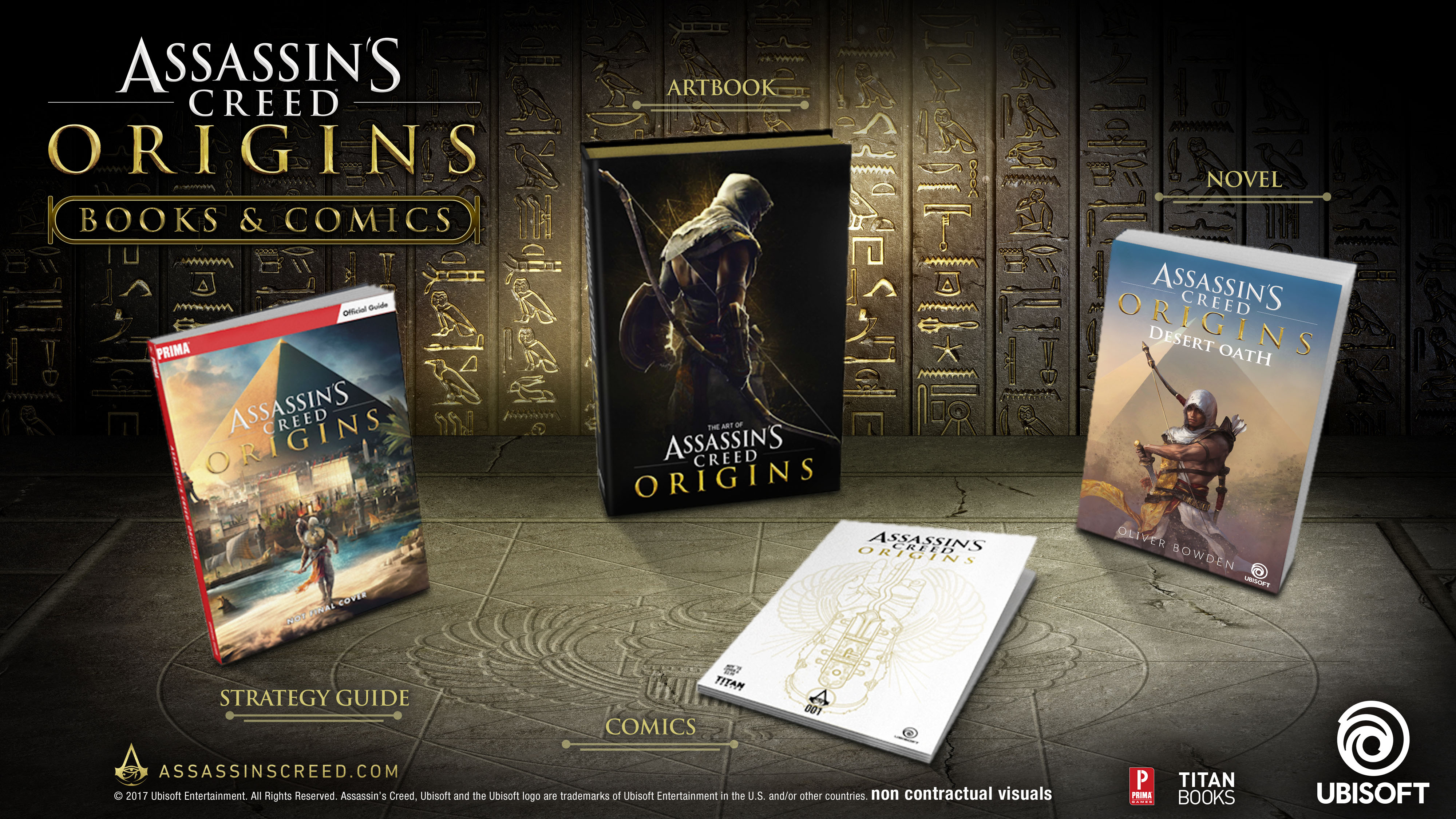 Assassin's Creed Origins Desert Oath, a novel by returning Assassin's Creed author Oliver Bowden, will be set before the events of the game. Following a young Bayek on a journey along the Nile, it sees him following his father's footsteps on a dangerous hunt for answers.
Meanwhile, Titan Comics will begin publishing a four-issue miniseries of Assassin's Creed Origins comics, written by Anne Toole. These will explore the first years of the Assassin Brotherhood, following its expansion into new territories and introducing new characters and historical figures to the storyline. Also in the works are The Art of Assassin's Creed Origins, an art book filled with concept sketches, character studies, and comments from artists and developers, among other things; and The Complete Official Guide, with maps, a 100% walkthrough, and more presented by PRIMA Games.
The new publications will start rolling out worldwide this fall. Assassin's Creed Origins will be available on October 27 for PS4, PC, and Xbox One. For more on the game, check out our previous coverage.