There are times when you can do something that you love and help others in the process. From September 21-24, Ubisoft will combine gaming and giving with the Ubisoft Charity Jam, a Twitch live stream that will benefit more than 15 charities around the world.
>
Twenty participating studios and offices will each organize a one- to two-hour stream, during which they will play upcoming Ubisoft games such as Assassin's Creed Syndicate and Rainbow Six Siege, as well as some of their old favorites. In addition to preparing special content, the teams will invite guests that range from Montreal's development teams to the German soccer player Gerald Asamoah. By watching and donating, viewers will be able to earn rewards such as Rainbow Six Siege beta keys and Ubisoft merchandise.
All streams will benefit charities that provide youth access to education, medical assistance or social support. Examples of participating charities include the Breakfast Club of Canada, which supplies Canadian children with nutritious breakfasts; Make-a-Wish Italy, which brightens the lives of children suffering from life-threatening illnesses; and the Asaraya Initiative for Children, which provides educational and social outreach services to children and communities in India. The full list of charities is available online.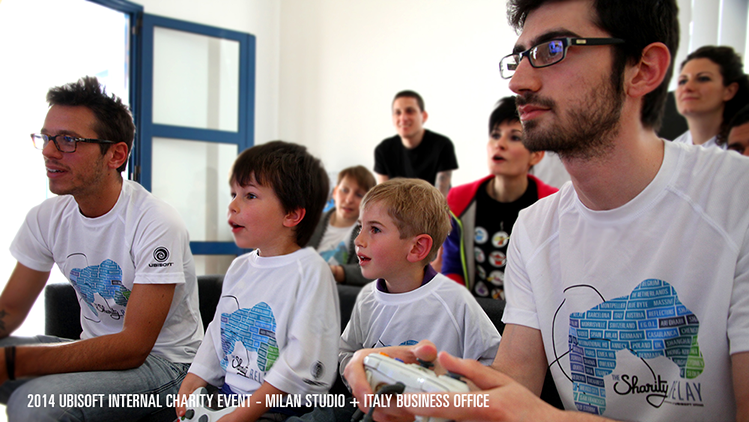 Viewers will be able to donate online through the Ubisoft Charity Jam website at charityjam.ubisoft.com. To collect donations, Ubisoft is partnering with Tiltify, the first crowdfunding platform designed for gamers to raise money through online streams.
Ready to join the jam? You can tune into the Ubisoft Charity Jam beginning September 21.