Since their first invasion in Rayman in 2006's Rayman Raving Rabbids, the Rabbids have grown into an international phenomenon, with adventures that have entertained millions on all game platforms and across three TV series broadcast in more than 50 countries. In their latest adventure, the Rabbids are redefining family entertainment with the opening this week of the Rabbids Amusement Center in Montreal. Open seven days a week, the Rabbids Amusement Center is the ideal location to burn off energy and enjoy some family time. To find out more, we met with Olivier Ernst, general manager for Ubisoft Canada, and asked him a few questions about the Rabbids' latest adventure.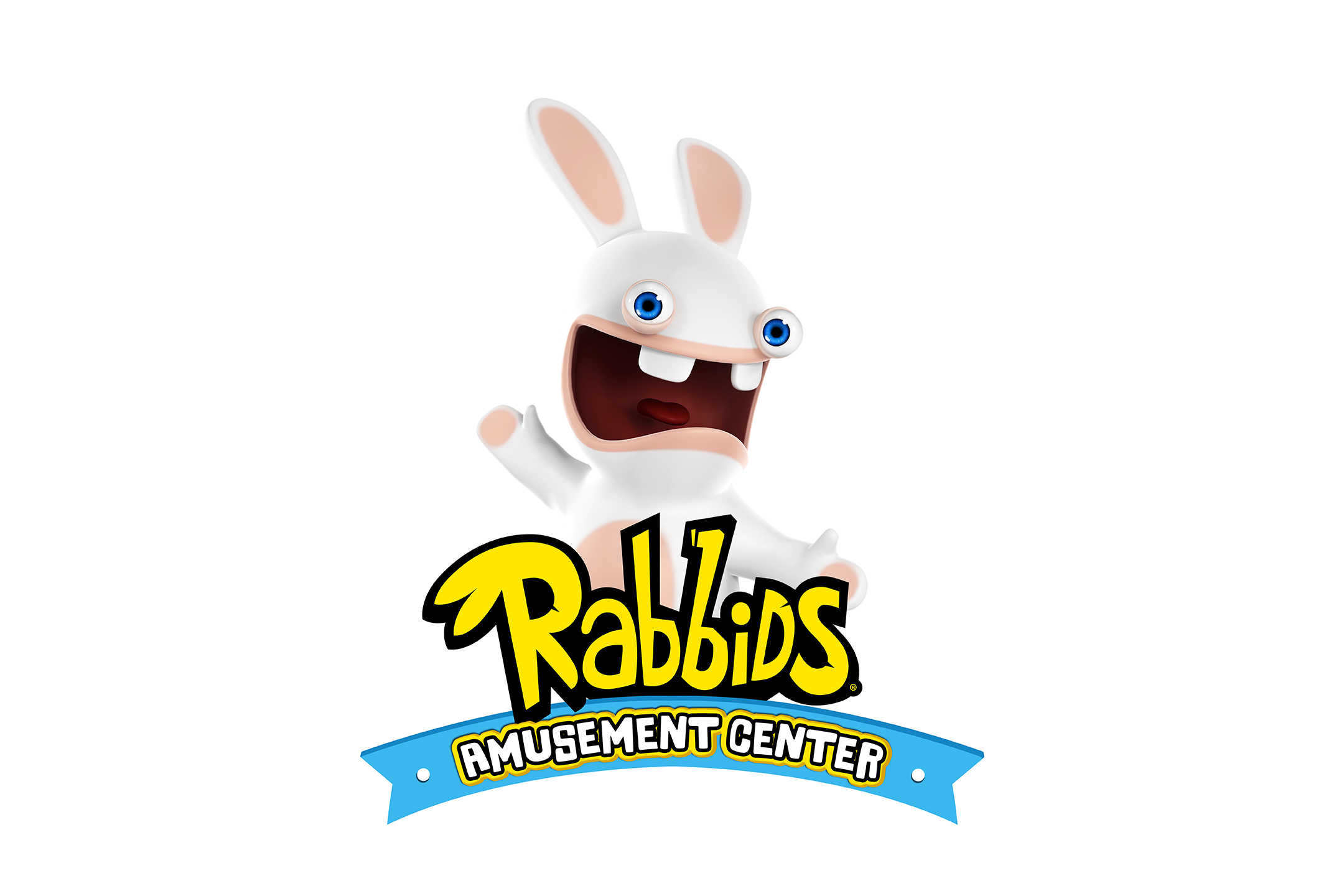 Where did the idea come from?
Olivier Ernst: Ubisoft is known for its innovative video games and unique immersive worlds. We believe that these worlds have a potential beyond gaming, to provide the foundations to create experiences that appeal both to fans and to a new audience. In North America, the popularity of family entertainment centers is increasing, and we are convinced that Ubisoft'sstrong brands create a unique experience. We immediately thought of the Rabbids, as theirs is a universal brand. People of all ages enjoy the craziness and humor of the Rabbids.
What makes the Rabbids experience unique?
OE: It's no different from how we develop our games. We aim to create an innovative and immersive experience. Consistency with the brand is also key. We want to make sure the project is in line with the Rabbids' DNA. That's the only way fans can see this new experience as an extension of what they like in our games while reaching a new audience. As we designed the Amusement Center for a family audience, we put everything in place to ensure children and parents could both have a fun and memorable experience.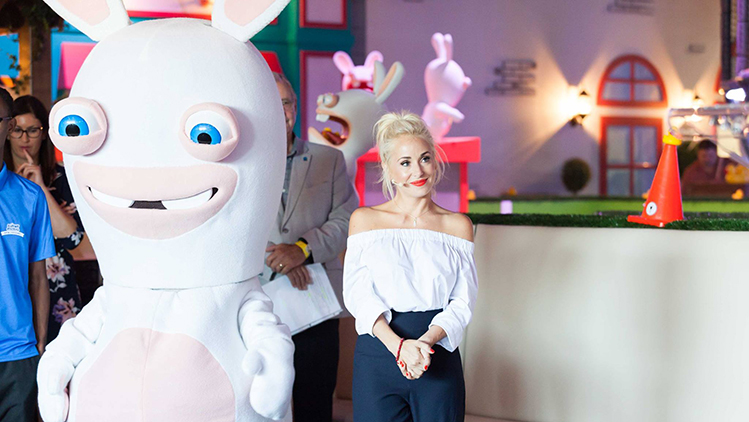 What about technology? Isn't that Ubisoft's forte?
OE: Absolutely! The Rabbids Amusement Center offers a playful environment that combines technology, creativity and physical activity. The Center provides a real connected experience with a virtual reality area, smart bracelets, pixel art wall, holograms, and more.
What's the narrative behind this new Rabbids experience?
OE: The Rabbids have repaired an old submarine to get to the North Pole so they can be closer to the moon. To their surprise, the submarine starts to fly, and when they let go of the controls and start playing tag with each other, it crashes in Montreal. Top researchers began observing these Rabbids and concluded that only children could understand their language and behavior.
What are the main attractions?
OE: Children will discover a three-level submarine with obstacles and slides; explore the inner workings of a water treatment plant with two ball pools, ball cannons, and a climbing wall; immerse themselves in the world of Rabbids in the virtual zone; and stimulate their creativity with the Pixel Art wall and giant-size building blocks. Parents have not been left out, as the Amusement Center also offers a top-quality dining area, themed rooms for birthday parties, etc.
To find out more about the Rabbids Amusement Center, visit www.centrelapinscretins.com or #rabbidscenter on social media.