The online competition of the Rainbow Six Pro League Season X was full of surprises, and that theme carried though during the Season Finals, held on November 9 and 10 at Aichi Sky Expo in Tokoname, Japan. From the announcement of Operation Shifting Tides to the intensely competitive showdowns, it was an event to remember. If you weren't able to join the action in Japan or on the streams, here's a look at what you missed:
The event featured two teams from each region of the Pro League: Asia-Pacific (APAC), Europe, North America, and Latin America. The final line-up of squads was an exciting and unpredictable bunch, including Aerowolf, Wildcard Gaming, Giants Gaming, Natus Vincere (Na'Vi), DarkZero Esports, Team Reciprocity, Ninjas in Pyjamas, and FaZe Clan. Here are four of the most breathtaking moments from their Finals.
THE AEROWOLF CINDERELLA STORY
The Finals marked Singaporean team Aerowolf's first appearance at an international event. They came to Japan as complete underdogs, even though they showed great promise when they defeated Fnatic in the APAC Finals to earn a slot in the Pro League Finals. During the quarterfinals, they defeated the Spanish team Giants Gaming, one of the favorites to win the championship, and secured a semifinal confrontation against US team DarkZero Esports, surprising everyone in attendance.
After their victory against Giants Gaming, one of Europe's best, it looked like Aerowolf might be on track to go all the way to the Grand Final, but DarkZero proved too strong. Despite a reliable performance from the whole team, and some great plays by Jeremy "HysteRiX" Mao Xuan Tan, Aerowolf failed to gain any traction on both maps against the seemingly invincible DarkZero, who moved on to the Grand Final after a 2-0 win.
WILDCARD IMPRESSES THE CROWD
Wildcard Gaming, the second APAC team from Australia, was also seen as an underdog with everything to prove. They nearly cut short European team Na'Vi's championship run in the first round of the Finals. Wildcard's first international outing ultimately ended with them eliminated in the quarterfinals, but their tremendous success was much greater than anticipated. Na'Vi were pushed to the limits by their less experienced opponents, but won nonetheless, and moved on to face Team Reciprocity in the semifinals.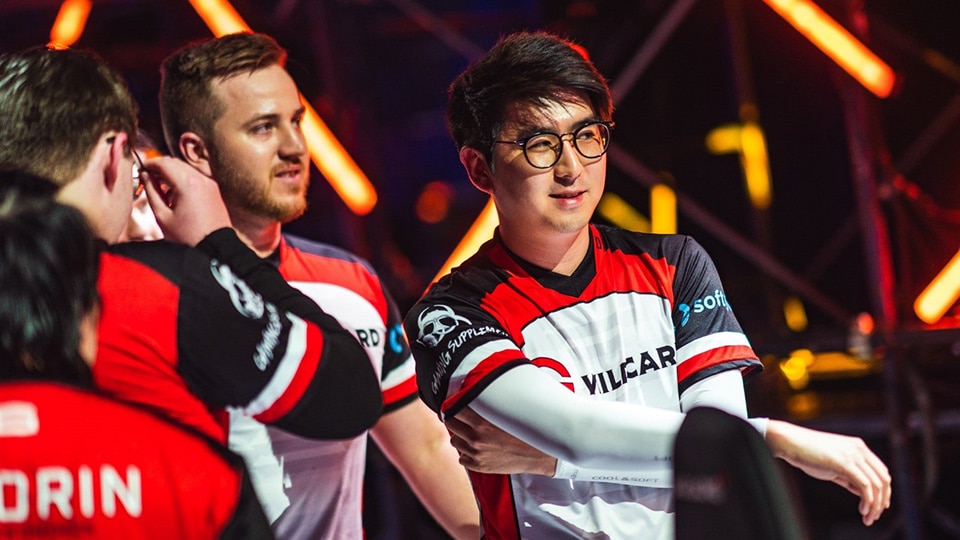 CTZN BREAKS RECORDS
While North American teams have improved over their previous showing, Team Reciprocity's efforts weren't enough to fend off the impressive might of Na'Vi. The exhilarating best-of-three semifinal series closed out with Na'Vi walking away with a 2-1 win over Reciprocity, thanks in no small part to a fantastic display of skill by Ben "CTZN" McMillan. CTZN broke the Pro League record for most kills on a single map, posting 23 kills on the first map (which Na'Vi ultimately lost). Even more impressively, this was CTZN's first international LAN event.
NA'VI CLAIMS VICTORY
Following their victory against Team Reciprocity, Na'Vi moved on to the Grand Final to face DarkZero Esports. During this matchup, the enthusiastic Japanese crowd witnessed the UK/Croatian/Polish team sweep DarkZero 2-0 in a very confident display. Climbing up from the European division of the Challenger League (under the banner of MnM Gaming at the time), Na'Vi has achieved a phenomenal ascent to elite status in just one season.
With Pro League Season X done and dusted, fans can look forward to seeing Na'Vi at the Six Invitational 2020, the next major milestone for Rainbow Six esports, in February 2020.
To stay in the loop on everything happening with Siege, esports, and the upcoming Six Invitational 2020, follow Rainbow Six Esports on Twitter or Instagram. For more on Rainbow Six Siege, check out our previous coverage.