Assassin's Creed kicked off its 15th anniversary celebration with a video showing where the franchise began, where it is, and where it's going; Rainbow Six Siege began a new season; and Ubisoft launched a unique VR multiplayer experience. Check out all of Ubisoft's news in this week's roundup:
Assassin's Creed Kicks Off 15th Anniversary Celebration with Assassin's Creed Origins Update and Free Weekend
This November, Assassin's Creed will turn 15, but Ubisoft kicked off the celebration this week with a long-awaited 60FPS boost to Assassin's Creed Origins. You can also play Bayek of Siwa's story for free through June 20 as part of the Assassin's Creed Origins free weekend. But the AC15 festivities don't end there – for the next several months, Ubisoft will celebrate the franchise with an additional year of content for Assassin's Creed Valhalla, a standalone edition of Discovery Tour: Viking Age on consoles, and a glimpse into the future of Assassin's Creed.
Rainbow Six Siege - Operation Vector Glare Out Now
Rainbow Six Siege Year 7 Season 2, Vector Glare, launched on Tuesday, bringing new content that includes a shooting range and a new Team Deathmatch map called Close Quarter. Sens, the new Operator, also brings their ROU Projector System, sure to change up gameplay with its roaming light wall. Vector Glare also introduces the Squad Up Reactivation Program, which rewards participants for bringing inactive players back to the game as teammates for at least five matches.
Ubisoft Support For Women And LGBTQ+ Communities
Chief People Officer Anika Grant and VP, Global Diversity & Inclusion Raashi Sikka wrote a message to Ubisoft employees addressing concerns regarding recent legislation in the United States. In their letter, they affirmed that "at Ubisoft, we believe women's rights are human rights, trans rights are human rights, and equal rights for all are essential to creating a world where everyone can be their authentic selves and thrive."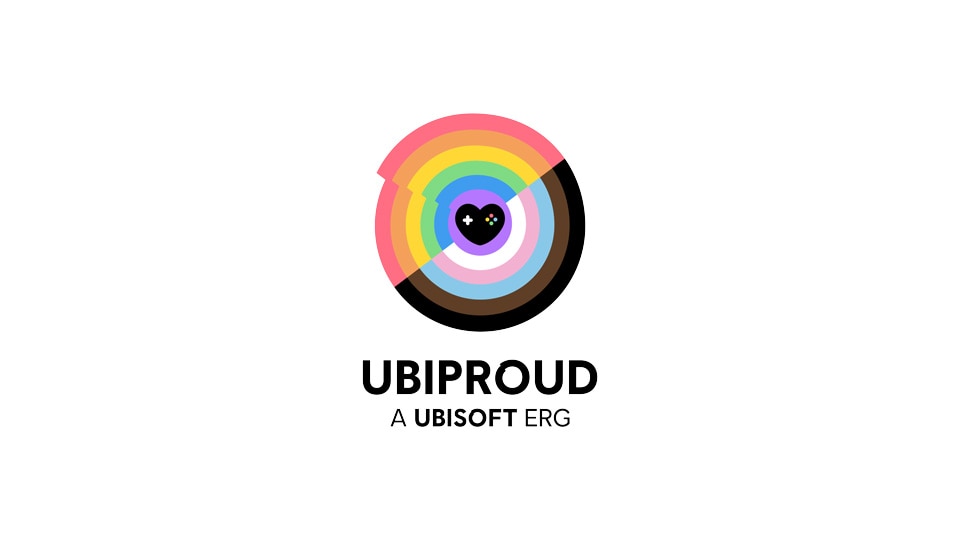 Employee Resource Groups (ERGs) are a big part of Ubisoft's commitment to creating a more welcoming and inclusive environment, so for Pride month, Ubisoft News sat down with two of the global co-leads of UbiProud, which supports LGBTQIA+ employees. Gav Sarafian and Antoine Gay, both staples of their local chapters, give their insights and advice for starting a global ERG, and discuss the importance of listening to their community when planning events and other programming.
Save Notre-Dame on Fire Invites Players to Rescue Relics in a VR Escape Room
The French film "Notre-Dame Brûle" ("Notre-Dame on Fire"), directed by Jean-Jacques Annaud, is an homage to the firefighters who saved the cathedral from the April 2019 fire. Ubisoft partnered with Annaud and Pathé Films to create Save Notre-Dame on Fire, a multiplayer VR escape room that puts players in the firefighters' shoes as they work to rescue holy relics and put out the fire before it's too late. To learn more about the experience, Ubisoft News spoke with SVP, New Business & Strategic Alliances Deborah Papiernik, and World-Design Director Maxime Durand.
Ubisoft+ Spotlight - Assassin's Creed Origins
(Editorial note: This is a series of quick weekly highlights written by our News team writers that feature games available with a Ubisoft+ subscription. We hope you'll enjoy reminiscing with us, or perhaps discover something new.)
Brittany Spurlin, Writer/Editor: The story of Bayek of Siwa, a grieving father bent on revenge with the skills of a Medjay protector, is not easily forgotten. In Assassin's Creed Origins, Bayek and his wife Aya are set on hunting down the masked men ultimately responsible for their son's death, only to stumble into a conspiracy deeper than either of them could imagine. Tracking down and eliminating the Order of the Ancients while laying the foundations for the Hidden Ones is thrilling, especially when set in a beautifully rendered Egypt. Plus, because the game is set in the Ptolemaic era of Egypt's history, you get to fight alongside (and against) some of the most important figures from history, including Cleopatra, Julius Caesar, Marcus Brutus, and Ptolemy VII, among others. You can start your Assassin's Creed Origins adventure for free until June 20, and the game is available in the Ubisoft+ library, as well as on Xbox Game Pass.
Game updates
In addition to Sens and the other new content detailed above, Rainbow Six Siege Vector Glare added gameplay improvements and bug fixes in its most recent patch update. Some of the most notable changes are listed below, but you can check out the full list here. 
Price decrease for Nøkk, Warden, Ace, Melusi, and Thunderbird
Players can now turn off or reduce screen shake intensity
Glaz now has one armor and three speed
There is no longer an Operator grace period for Rainbow Six Esports
Roller Champions deployed update 1.02 last week, rolling in a number of fixes to the game's inaugural season. Check out the patch announcement here, and some of the major improvements are listed below.
Reduced occurrences of crashes and 2v3 matches in Ranked mode
Fixed "Failed to load il2cpp" error
Fixed an error where players couldn't queue into a game while in a group
Riders Republic got a new update in the midst of its Showdown season, adding new features, gameplay improvements, and bug fixes to the race. The full patch list is available here, or check out these highlighted changes below:
New Mass Race, photo mode setting, and Ridge elements available
Weekly Challenges will be available from the start of the game
Fixed issue where secondary objectives were not saved once completed