This week at Ubisoft, the developers of the Splinter Cell Remake look back at the original and share their vision of what's to come, Ubisoft and Riot Games team up to take on harmful game chats, and The Crew 2 and Brawlhalla have exciting new content for players to dive into. Also, Black Friday deals and giveaways are officially underway (including a free copy of Splinter Cell on Ubisoft Connect PC) - read all about it in this week's roundup of all Ubisoft News.
Splinter Cell Remake's Developers Celebrate Series' 20th Anniversary With A Look Back
The Splinter Cell Remake, announced last year, will be a celebration of the 20-year-old game, taking inspiration from the original games, modernizing their themes, and rebuilding them for a modern audience. Creative Director Chris Auty, Technical Director Christian Carriere, Senior Game Designer Andy Schmoll, and Associate Level Design Director Zavian Porter shared about what made the original games so good, and how their vision for the remake will set the foundation for the franchise's future.
The Crew 2 Season 7 Episode 1: Into the Storm Coming November 16
The Crew 2 kicked off Season 7 Episode 1: Into the Storm on November 16, bringing a massive underground racing challenge to players as they speed from St. Louis to Las Vegas. Participants will face unpredictable challenges, from police roadblocks to a fierce sandstorm. Into the Storm has five total events, all available at launch, and brings a new, 50-tiered Motorpass, several quality of life updates, and, of course, new cars for players to earn. These new vehicles include the Mitsubishi 300 GT VR-R No Rules Edition, the McLaren P1 Gold Line Edition, and the Pontiac Firebird T/A Golden Wings Edition, among many others.  
Avatar: The Last Airbender's Epic Crossover in Brawlhalla is Live Now
Brawlhalla's newest Epic Crossover with Avatar: The Last Airbender launched on November 16, bringing three new fighters to the mix. Aang, the Avatar, wields Gauntlets and a Spear, and is an Epic Crossover for Wu Shang. Toph, an Earthbending master and Aang's teacher, uses her own Gauntlets and Hammer to defeat opponents, and is an Epic Crossover for Kor. Zuko, the Fire Nation prince on a journey to restore his honor, is an Epic Crossover for Hattori and uses a Sword and Spear in Brawlhalla battles.
Just Dance 2023 Edition Has Some New Moves
Just Dance 2023 Edition is releasing on November 22, ushering in a slew of new features to the game including a new user interface, art direction, and online multiplayer groups, among others. Ubisoft News spoke with Creative Director Matthew Tomkinson and Executive Producer Claire Bourgne to learn more about how these new features came about, some of the challenges the team had to overcome to implement them, and how player feedback will have an impact on post-launch content.
Ubisoft and Riot Games Join Forces to Tackle Harmful Content in Game Chats__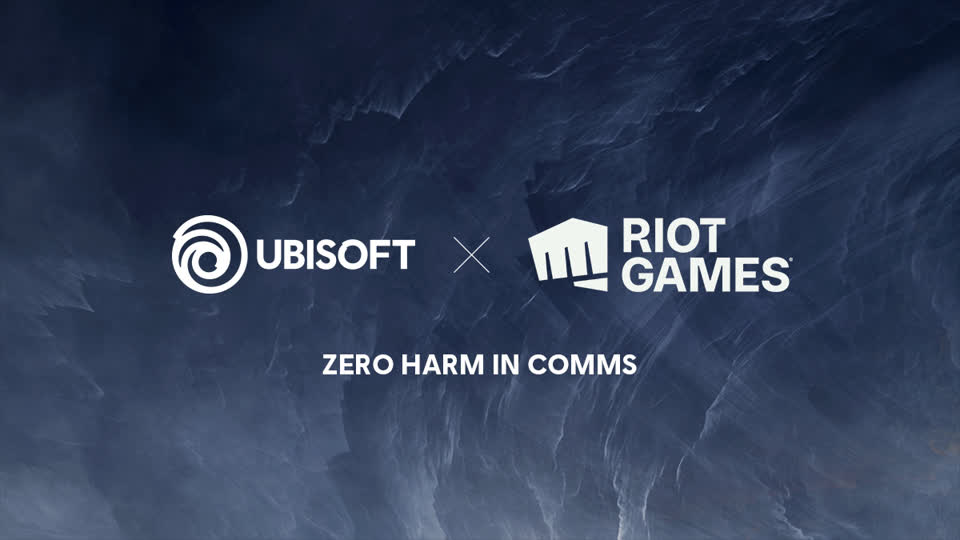 Toxicity in game chats is a widespread problem in the gaming industry, one that Ubisoft and Riot Games have partnered to take down. Zero Harm in Comms is a research project that will train Ubisoft and Riot's systems to better detect harmful behavior in game chats using AI, deep learning, and a shared database of anonymous data to do so. Executive Director of Ubisoft La Forge R&D Yves Jacquier and Riot Games' Head of Tech Wesley Kerr came up with the idea, and Ubisoft News spoke to them about how the project works and how it could build a better industry.
Ubisoft Announces Winners of its In-Game Photography Contest
The top three winners for Ubisoft's Photomode contest have been revealed: Camille Petit, Nicolas J. Clapper, and Kaitlyn Sugano. Their winning submissions will be featured in an in-person exhibition in New York City from November 17-20, alongside the work of four industry artists: Mélanie Courtinat, Pascal Greco, Will Saunders, and Kent Sheely.
Rocksmith+ Offers Black Friday Deal
Rocksmith+ has a rockin' Black Friday deal, giving you the opportunity to get 20% off a 3-month subscription for the game. From now until November 30, use the code FRIDAY20 to take advantage of this offer, and unlock access to a library of over 8,000 songs.
Black Friday Sale Offers Up to 80% Off Ubisoft Games
The Ubisoft Store's Black Friday sale began on November 17. It's the biggest sale of the year, offering up to 80% off Ubisoft games, and 50% off the first month of Ubisoft+. The sale only lasts until November 30, so act now to save big on titles like Assassin's Creed Valhalla, Far Cry 6, and Rainbow Six Siege. Players can also download and keep a free copy of the original Splinter Cell through Ubisoft Connect PC, but only during the sale period, so don't delay.
Rainbow Six Extraction Social Giveaway
Rainbow Six Extraction is doing a Black Friday giveaway, with a prize of one Crosshair 15 Rainbow Six Extraction Edition Bundle, which includes a Rainbow 6-themed MSI Crosshair 15 laptop, as well as a Rainbow Six Extraction-themed gaming mouse and mousepad, and a copy of Rainbow Six Extraction PC Deluxe Edition. The entry period is open until November 30 at 7:00AM PT, and you can enter by following @R6Extraction and @MSIUSA on Twitter, retweeting the announcement, and commenting with the hashtag #R6EBLACKFRIDAYGIVEAWAY. The winner will be selected at random.
Assassin's Creed Valhalla: Dawn of Ragnarök Receives Grammy Nomination
On November 15, the nominees for the 65th annual Grammy Awards were announced, and Assassin's Creed: Dawn of Ragnarök clinched a nomination for the inaugural Best Score Soundtrack for Video Games category. Other nominees include Aliens: Fireteam Elite, Call of Duty: Vanguard, Marvel's Guardians of the Galaxy, and Old World.
Ubisoft+ Spotlight - Tom Clancy's Splinter Cell
(Editorial note: This is a series of quick weekly highlights written by Ubisoft News team writers that feature games available with a Ubisoft+ subscription. We hope you'll enjoy reminiscing with us, or perhaps discover something new.)
Brittany Spurlin, Writer/Editor: Is there a better time to revisit a game that launched a franchise than its 20th anniversary? Tom Clancy's Splinter Cell debuted in 2002, introducing the gaming world to Sam Fisher, a Navy Seal who has just joined the NSA's secret Third Echelon. When he is sent to Georgia to try and find missing CIA officers, he discovers a conspiracy bigger than anyone expected. It's a story of political intrigue blended with thrilling action, complete with assassinations, cyber warfare, and the threat of WWIII. Splinter Cell immerses you in a tense spec-ops experience, and you won't want to put it down once you start playing.
One of the most compelling aspects of Splinter Cell is its emphasis on stealth over everything else. Mission success frequently relies on players sneaking through an area undetected; this means players have to constantly be aware of the game's light meter, which indicates how visible they are to enemies. Fortunately, the game provides night and thermal vision goggles to help visibility, even in the darkest spaces, as well as the ability to destroy certain light sources and create their own darkness. The game also arms players with a cache of nonlethal gadgets like gas grenades and sticky shockers, empowering them to strategically approach missions, either avoiding a firefight or going into one with the upper hand. The intensity of the missions make the international world of espionage portrayed in Splinter Cell feel real.
If the 20th anniversary of the original Splinter Cell game has you feeling nostalgic, you can play Tom Clancy's Splinter Cell with a Ubisoft+ subscription. And, as mentioned above, you can get it for free through Ubisoft Connect PC during the Ubisoft Store's Black Friday sale (ends November 30).
Game Updates
The Division 2 deployed patch 16.3 on November 15, fixing a number of bugs in the game.
Players can no longer turn invisible by interacting with the Dark Zone entrance and Safe Room door
Season 9 objectives are no longer active
Fixed minor clipping issues
The Pink Tracksuit Outfit and Stinger Hunter Outfit are now available in the in-game store
In addition to new content with Season 7 Episode 1: Into the Storm, The Crew 2 also launched a number of quality of life patches.
Reworked events and HQ icons on the Global Map for improved legibility
Cars are now correctly affected by the ice handling penalty
Wheels no longer clip through the tarmac
Aang, Toph, and Zuko aren't the only new things in Brawlhalla - the fighting game also launched several game improvements and bug fixes with this Epic Crossover.
Bot AI has been improved, making them more aware of their attacks, surroundings, and hitboxes
Lobby leaders can now choose their Bots in matches
Game mode descriptions have been updated, making it easier to know what their rules are